Ask Chuck: Can I Get a College Degree Debt Free?
To learn Biblical answers to your financial questions, you can #AskChuck @AskCrown your questions by clicking here. Questions used may be lightly edited for length or clarity.
Dear Chuck,
My younger sister is in a mess with her student loans. I am trying to help her figure it out. Does Crown have any materials, resources, third party consultants, or any ideas that you can recommend?
A Worried Brother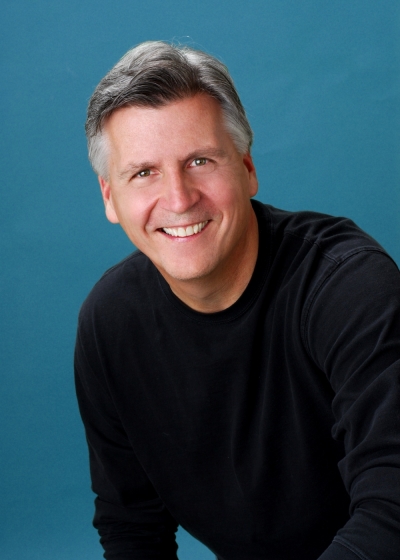 Dear Worried Brother,
You're right to be worried. Student debt is a growing crisis in America. In fact, I believe that overpriced educations that don't result in jobs are a new bubble ready to burst.
Today, 7 in 10 bachelor's degree recipients graduate with some debt, and student debt — surpassing $1.2 TRILLION — is second only to mortgages. But just like the housing bubble, where people owed more on their houses than the houses were worth, too many young people owe for an education that does not turn into the job imagined.
Here's what I recommend for your sister:
First: Get a handle on how much she owes on all debt and to whom.
Crown has free resources such as the "Debt Snowball Calculator" where she can list all her creditors and the details of those debts to get a clear picture of the problem and a plan to attack it. You may be interested to know that the Class of 2015 graduated with the highest debt level in history — an average of $35,051 — so I hope you'll find comfort in knowing that you're not alone.
At Crown we advise, "Run toward your creditors, not from them, 
It's difficult to negotiate with a creditor who has been ignored. Most creditors respond to a specific request that is backed by a detailed written plan. The plan should include what you owe, a copy of your budget, and a detailed plan showing exactly how much you can repay each month."
Second: Get some advice from the government.
These days, a lot of student debt is in loans held by the federal government. A great website to check out for information on managing your sister's debt if it is a federal student loan is here. You can learn about the possibility of cancelling some of her debt or requesting some loan forgiveness depending on her life circumstances.
Third: Get some good advice from a professional, financial counselor.
Crown works with partners like Christian Credit Counselors who can walk you and your sister through her options if she is also dealing with credit card and consumer debt. Developing a debt management plan to work through some of those high cost debts may provide needed relief to enable her to more easily manage her student loan payments. BUT, beware of fraudulent services designed to take your money and offer no relief.
Just this week, the Washington Post reported on a student debt relief company facing charges for taking fees before providing any real help and promising results it could never achieve. Check out any company before you work with them.
Fourth: Avoid the Problem Altogether.
I don't know if your sister is still in college, but if so, I've written quite a bit on strategies for graduating debt free. For example, taking two years of community college while a student lives at home can be a time to save money for the next two years at the school you graduate from, or incorporate work into your college plans. The actual experience on a resume may be more valuable than the education someone receives.
Graduating from college debt free may sound impossible, but it can be done. My family has worked hard to help my sons get college educations without debt, but it takes a lot of planning and sacrifice.
And don't forget, God does have a plan for your sister's life. She is likely very stressed and discouraged right now, but with faith, perseverance and good counsel, she can overcome these challenges and get free of the debt a step at a time.
To #Ask Chuck @AskCrown your own question, click here.
From
BreakPoint
. Reprinted with the permission of Prison Fellowship Ministries. All rights reserved. May not be reproduced or distributed without the express written permission of Prison Fellowship Ministries. "
BreakPoint
®" and "Prison Fellowship Ministries®" are registered trademarks of Prison Fellowship