Atheist Group Appeals Decision Allowing 40-Foot Cross on Public Property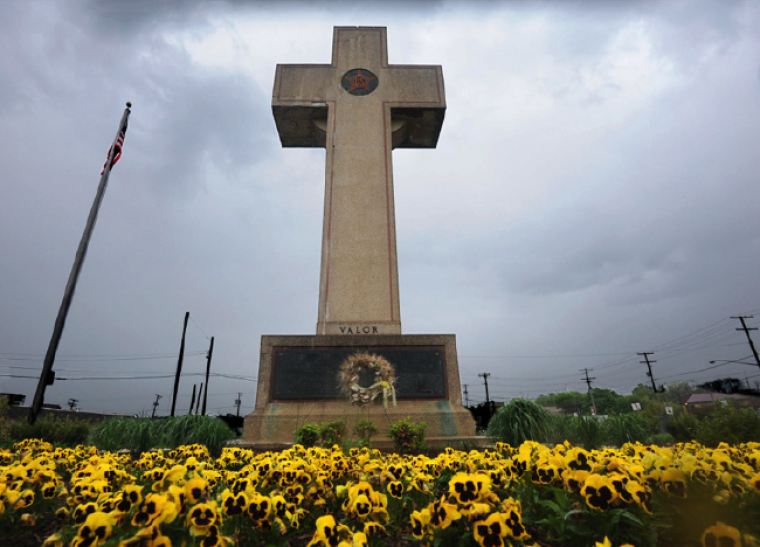 An atheist organization continued its legal effort to have a large cross removed from a memorial in the state of Maryland.
The American Humanist Association filed an appeal in federal court Monday before the Court of Appeals for the Fourth Circuit to overturn a lower federal court decision allowing for the cross to remain on public land in Bladensburg.
Monica Miller, senior counsel for the AHA's Appignani Humanist Legal Center, said in a statement that the Bladensburg Cross must be removed from its present location.
"The Bladensburg Cross is an enormous Christian symbol on government property and has the clear effect of endorsing religion," stated Miller.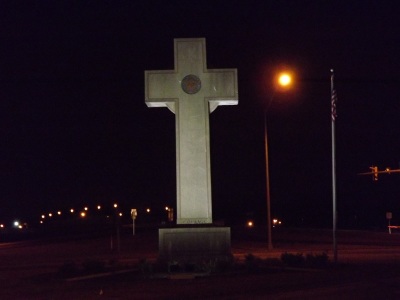 "We will continue defending the First Amendment rights of our clients as well as all non-Christian service members who are excluded from the government's Latin cross monument."
Placed at the intersection of Maryland Route 450 and U.S. Route 1, the Bladensburg Cross was an American Legion memorial project completed in 1925.
In 2012, the American Humanist Association sent a letter to the Maryland National Park and Planning Commission demanding that the cross be removed.
In February 2014, the AHA filed a lawsuit against the Planning Commission on behalf of two members who lived in the area and a third person from Beltsville.
"This action challenges the constitutionality of the defendant's ownership, maintenance and prominent display on public property of a massive Christian cross (the 'Bladensburg cross') as a violation of the Establishment Clause of the First Amendment of the U.S.Constitution, as applied to Maryland by the Fourteenth Amendment," read the suit.
"The plaintiffs seek injunctive and declaratory relief and nominal damages under 42 U.S.C. §1983 against the defendant to redress this Establishment Clause violation, together with recovery of attorney's fees and costs under 42 U.S.C. §1988(b)."
On Nov. 30, U.S. District Judge Deborah K. Chasanow ruled in favor of the cross, arguing that it did not have an exclusively religious purpose.
"Although the Latin cross is undeniably a religious symbol … Other courts have recognized that displaying a cross to honor fallen soldiers is a legitimately secular purpose, and does not always promote a religious message," wrote Judge Chasanow.
"Even the purpose of the private citizens who were behind the Monument's construction 90 years ago was a predominantly secular one … The Monument's groundbreaking was a predominantly secular affair that also included the groundbreaking of the National Defense Highway."
Kelly Shackelford, president and CEO of the Liberty Institute, which helped represent the American Legion in their defense of the cross, said in a statement that the AHA "is facing an uphill battle."
"After a thorough analysis of the facts and the law, the Court was clear that the Memorial is completely lawful," stated Shackelford.
"We are confident the Fourth Circuit will agree and uphold the constitutionality of this historic veterans memorial."