Atheist Group Complains About Anne Graham Lotz Prayer Event at Sheriff's Office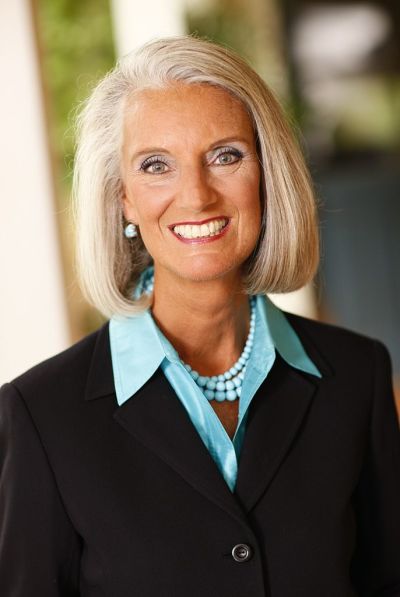 The Wisconsin-based Freedom From Religion Foundation pressured a North Carolina Sheriff's office to make changes to a prayer event scheduled to be held on its premises that featured Billy Graham's daughter and evangelist Anne Graham Lotz.
Earlier this month a lawyer with FFRF, which advocates for a strict adherence to separation of church and state, sent a letter to the the Ashe County Sheriff's Office based in Jefferson, North Carolina, objecting to a "Time of Prayer" event that was to be held at the sheriff's office this past Saturday and led by Lotz, a popular evangelical author and founder of AnGeL Ministries.
The letter, sent by FFRF attorney Andrew Seidel to Sheriff Terry Buchanan on behalf of a "concerned local resident," expressed concern about the fact that the event was to be held at the sheriff's office and that sheriff's office was promoting the event on its own website and social media pages with advertisements that included the office's official shield and seal.
Seidel argued that the office's association with the prayer event and active promotion of it is an endorsement of religion and a violation of the Establishment Clause of the First Amendment to the United States Constitution. Seidel's June 19 letter demanded that the office cancel the prayer event and disassociate itself from other religious activities in the future.
On June 21, a lawyer representing Buchanan, Stacy Eggers IV, sent a response letter to Seidel addressing misconceptions about the prayer event. The letter explained that allowing Lotz to speak in the parking lot of the sheriff's office would not violate the Constitution. Eggers' letter added that Lotz' "event is a protected free speech action on her part."
"The sheriff's office parking lot is open to any group which may wish to hold a vigil or meeting at reasonable times and upon scheduling such event," Eggers wrote. "Mr. Buchanan has received several requests from individuals regarding this policy, and he has indicated to them he would provide the space to them upon the same terms and conditions which is provided to Ms. Lotz."
"This space is available to any group, regardless of political, religious, secular, or other belief," Eggers added.
Eggers stated that no Ashe County funds were used to promote the event and that no county employee was required to attend. Additionally, Eggers wrote that Buchanan agreed to remove the advertising of the event from the office's website.
In another letter sent to Eggers on June 22, Seidel noted that the event was originally advertised to be held on the steps of the sheriff's office and praised the fact that it would be moved to the parking lot.
In his response letter, Seidel further expressed concerns that Buchanan and other officers were scheduled to attend the event in their official uniforms and speak using their official titles.
"[W]e are concerned that ACSO deputies and perhaps Sheriff Buchanan will be appearing at the event, on government property, in their official uniforms, and may even speak using the titles that come with their office," Seidel wrote. "This would indeed exacerbate the appearance that the ACSO endorses Christianity, which is already imperiled given the history of the event."
Eggers responded on Friday with a letter to Seidel assuring that no uniformed officer will speak or participate in the event. He explained that Buchanan might introduce Lotz, but would do so without introducing himself or being in uniform.
Eggers added that any presence of a uniformed officer would be a result of their normal law enforcement duties or to address public safety issues, making it "consistent with any event held in the county."
Although no county employees are required to attend the event, Eggers stated that some employees may choose to attend on their own free will.
"The Ashe County Sheriff's Office did the right thing by avoiding involving itself in a Christian prayer event and estranging non-Christian community members," FFRF Co-President Annie Laurie Gaylor said in a statement. "The Ashe County officers should focus on their secular duties citizens trust them with."