Atheist Group Demands Texas Charter Schools Pull Out of Christian Sports League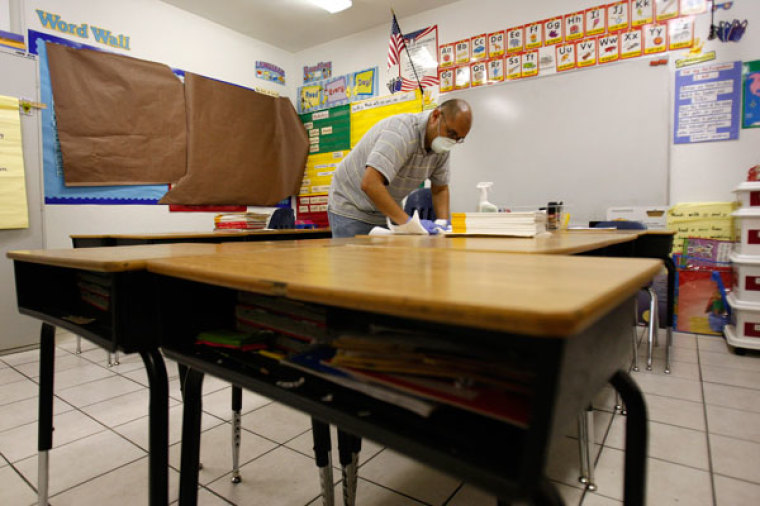 An atheist organization has sent letters to a group of public charter schools that are associated with the Texas Christian Athletics League, arguing that their involvement violates the separation of church and state.
The Madison, Wisconsin-based Freedom From Religion Foundation recently sent the letters out to various schools, mostly located in the Houston area.
FFRF argued that by affiliating with a Christian organization, the public schools are supporting a sectarian effort with taxpayer dollars.
While not explicitly threatening a lawsuit, FFRF does state that "to avoid further public school entanglement with religion, the school must end its relationship with T-CAL."
Established in 1991 and based in San Antonio, T-CAL sees its purpose as facilitating "specific events" in which "schools can not only compete, but also collaborate, build relationships and actively serve their communities."
"[We exist] to restore character, revive community, and reform competition in and with the schools and educational organizations within the great state of Texas," continued T-CAL's Mission webpage.
T-CAL, whose spokesman was not available to provide comment to The Christian Post by press time, has several member schools across the Lone Star State, mostly educational institutes that are Christian in their affiliation.
These include Alice Christian Academy, Crosby Victory and Praise Academy, Tyler Christian Heritage and East Texas Christian School.
However, a few are public charter schools, including Prime Prep Academy, YES Prep Public Schools and Harmony Public Schools.
Texas CAN Academies' San Antonio campus was involved in T-CAL, but recently dropped their affiliation, in large part, over church and state concerns.
Darryl Crain, T-CAL's executive director, told The Dallas Morning News that eventhough it is a Christian organization, the league had made accommodations for public school members.
"We're keeping to the tenets of what we feel like we're called to do, but allow other groups to be involved. … We are who we are, and we let them [charter schools] be who they are," said Crain.
Two of the public charter schools have already decided to drop their affiliation with T-CAL, reportedly before the FFRF contacted them.