Atheist Group Wins Battle to Remove Cross From California Public Park After Threatening Lawsuit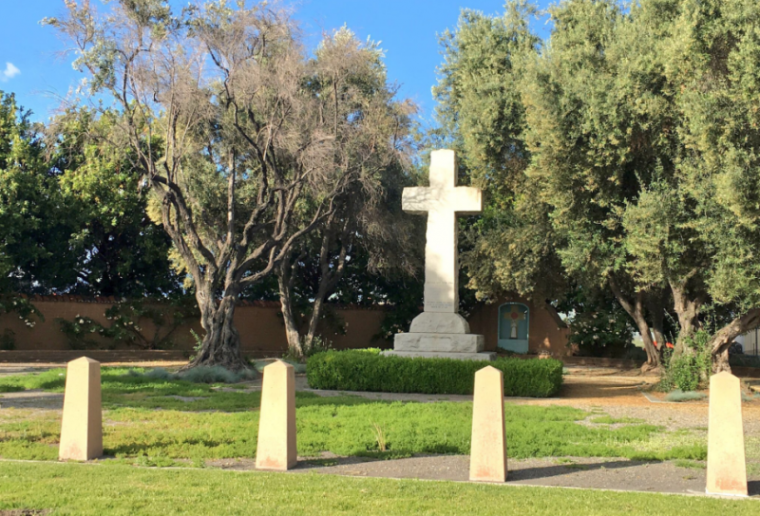 A California city has removed a 14-foot tall granite cross from a public park after receiving a legal complaint from a local man and the nation's largest atheist group.
Santa Clara officials removed the large cross last week following legal action by the Wisconsin-based Freedom From Religion Foundation, donating it to Santa Clara University, a Jesuit academic institution.
FFRF Co-President Annie Laurie Gaylor said in a statement released Tuesday that with Santa Clara's decision "reason and the Constitution have prevailed."
"It's a very rational way to begin the New Year — sending a strong message of support of the wall of separation between religion and government," Gaylor asserted.
In 1953, the Santa Clara Lion's Club donated the cross to Santa Clara as a way to honor the the site of the second Spanish Catholic mission established in the city in 1777.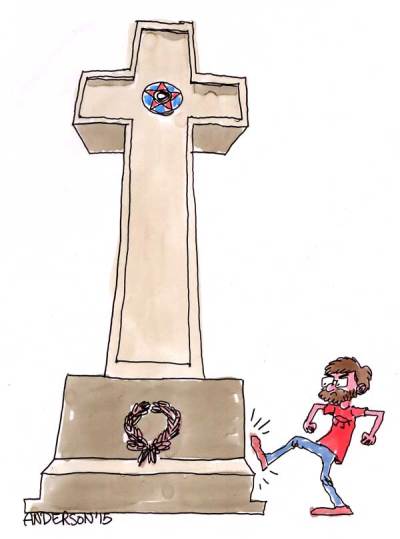 In 2012, the FFRF was informed about the cross's presence on the grounds of the public park and sent a letter to the city demanding its removal, only to have the cross remain where it had been since 1953.
Last April, the FFRF sued the city on behalf of a local man named Andrew DeFaria. The suit was filed in U.S. District Court for the Northern District of California, San Jose Division.
"The second plaintiff, Andrew DeFaria, is a member of FFRF and a resident of the city. He objects to the display and maintenance of the cross, and has had unwanted and unwelcome contact with it," read the suit.
"He does not want to continue enduring the unwelcome contact with this clear symbol of the Christian religion and objects to the city's maintenance of such a blatant religious symbol, and he also objects to the city's endorsement of and display of its preference for the Christian religion."
Regarding the removal of the cross, Santa Clara Councilmember Teresa O'Neill told local media outlet NBC Bay Area that the city had no better option.
"Some people feel like we've caved in or succumbed to the arguments of a relatively small number of people. But as I said, they do have a number of legal precedents on their side," said O'Neill.
Some locals took issue with the decision, arguing that the symbol was meant to be a nonreligious symbol marking the Catholic history of the city, whose very name has an inherently religious connotation.
"I find it offensive that the city leaders don't have the will to maintain a rich symbol of their city's history, but take path of least resistance — and less legal expense — of caving to this lawsuit," posted one commenter on the NBC Bay Area story.
"The city should have settled by offering counseling to the individual who allegedly found the cross so offensive."