Atheist Politician Finds God, Gets Baptized at 85 After 'Gnawing Pain in Soul'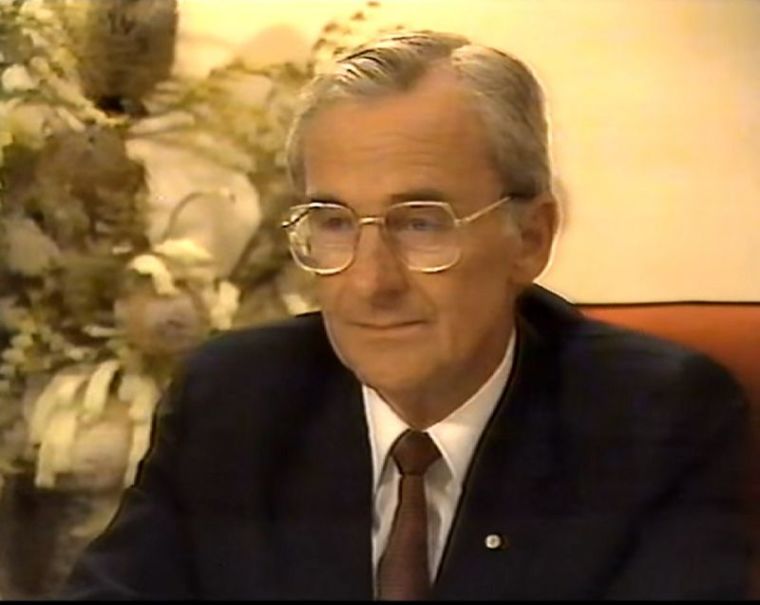 Bill Hayden, a former Governor-General of Australia and lifelong atheist, has found God and gotten baptized in a Roman Catholic Church at 85 years of age.
According to The Australian, Hayden "said it was witnessing so many selfless acts of compassion by Christians over his lifetime, and deep contemplation while recovering from a stroke, that prompted his decision." 
Australia's The Catholic Leader reported that Hayden, who during his political career identified as a humanist, was baptized on September 9 at St. Mary's Church in Ipswich.
Hayden revealed that he had been experiencing "a gnawing pain in my heart and soul about what is the meaning of life."
"What's my role in it?" he stated of the questions that bothered him.
He said that although in a declining health, he is hoping his new-found faith will inspire others.
"This took too long, and now I am going to be devoted," Hayden noted.
"From this day forward I'm going to vouch for God," he pledged.
Father Peter Dillon, the Catholic priest who baptized him, said that despite his life-long atheism, the former federal opposition leader and foreign minister had a change of heart several months ago.
"It was a big thing for him ... an act of submission to the fact that there was no denying for him that God is real and he had come to discover that," Dillon said.
Hayden revealed that a big influence on his conversion was his own Catholic mother, who taught him the principles of humanity, social commitment and service to others.
It was a recent hospital visit to see Sister of Mercy Angela Mary Doyle, the 93-year-old nun famous for her long history of helping the poor, that finally motivated him to turn to God, however.
"I have always felt embraced and loved by her Christian example," he said.
"Sister Angela Mary Doyle was for twenty-two years administrator of Mater hospitals in Brisbane — a citadel of health care for the poor of South Brisbane where I grew up towards the end of the Great Depression," Hayden explained in a letter ahead of his baptism.
"Dallas (my wife), our daughter Ingrid and I recently visited Sister Angela Mary in the Mater Hospital where she was a patient," he added.
"The next morning I woke with the strong sense that I had been in the presence of a holy woman.
"So after dwelling on these things I found my way back to the core of those beliefs — the Church."
As for his plans, Hayden said that he would like to play an active part in the St, Vincent de Paul Society, which is one of the major Catholic charities in the country.
Amid his positivity toward his conversion, Hayden did touch upon a major controversial topic that has gripped the Australian Catholic Church, and Catholic churches worldwide, namely revelations of decades-long child sex abuse.
"The problems are caused by human agents of the Church, but we shouldn't let our faith be undermined by the action of agents who aren't quite as good as they should be," the former politician said of the issue.
As The New York Times reported, one of the main points of contention has been a government push in August to force Catholic priests to report accusations of sex abuse heard during confession.
Catholic leaders have hit back against the notion, however, arguing that it would not only violate their sacred rite, but will also do little to protect children.