Atheist Sam Harris Attacks Accomplished NIH Scientist Dr. Francis Collins for Being Christian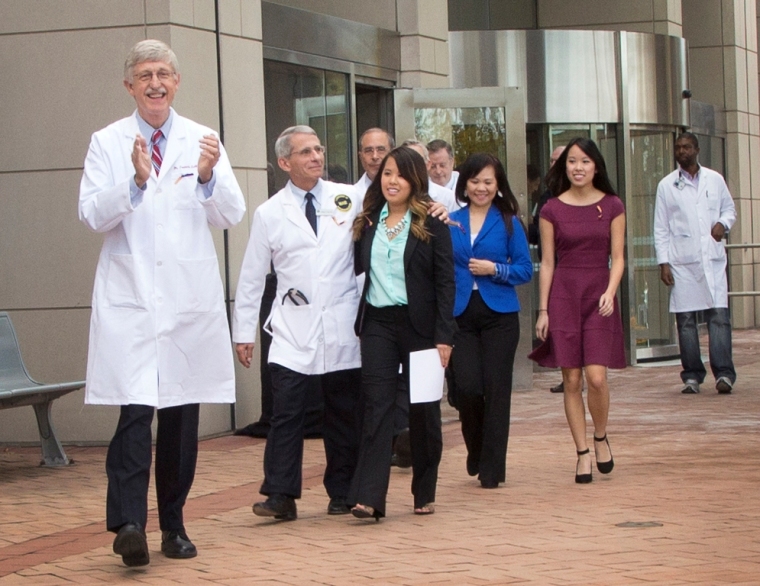 Atheist author and activist Sam Harris has taken aim at the head of the National Institutes of Health, arguing that he's an example of an intelligent person pushing religion.
In a recent podcast, Harris cited former director of the Human Genome Research Institute, Dr. Francis Collins, as "a bit of a Bible-thumper."
"He believes in evolution, thankfully, but he also believes that immortal souls and free will were just downloaded onto the hard drive of only one species of primate at some point in history by an almighty God," Harris commented.
"I think we should be even more critical, in some sense, of people like Francis Collins, the so-called nuanced religious person."
Harris also argued that while Collins is "obviously a very smart guy who has made real contributions to science," his religious convictions are a point of intellectual concern.
"[Collins], I think, is sensitive to how unseemly it is for the head of the NIH to talk about these things. So when you ask him for details, he says, 'Well, this is all very complicated and you should consult the work of John Polkinghorne and N.T. Wright,'" Harris asserted.
"And when you consult their work, you get just pure madness. It is just a word salad, which is foisted on scientifically illiterate people by scientifically literate people for reasons that are patently emotional."
This is not the first time that Harris has been critical of Collins. Back in 2009, Collins had a column published in The New York Times expressing concern over President Barack Obama's appointment of Collins as head of the NIH.
"Francis Collins is an accomplished scientist and a man who is sincere in his beliefs. And that is precisely what makes me so uncomfortable about his nomination," Harris wrote. "Must we really entrust the future of biomedical research in the United States to a man who sincerely believes that a scientific understanding of human nature is impossible?"
Due to his accomplishments, much has been made about Collins being both a man of science and a man of strong religious convictions.
In the PBS special "The Question of God," Collins was interviewed about his walk of faith, which includes being raised in the Episcopal Church, losing his faith during college, and regaining it after reading works like Mere Christianity by CS Lewis.
"I don't see that any of the issues that people raise as points of contention between science and faith are all that difficult to resolve," remarked Collins. "So where, then, is the discordancy that causes so many people to see these views of science and of spirit as being incompatible? In me, they both exist."