Atheists Call for 'Bible-Free' Hotel Rooms, Want Darwin's 'On the Origin of Species' Instead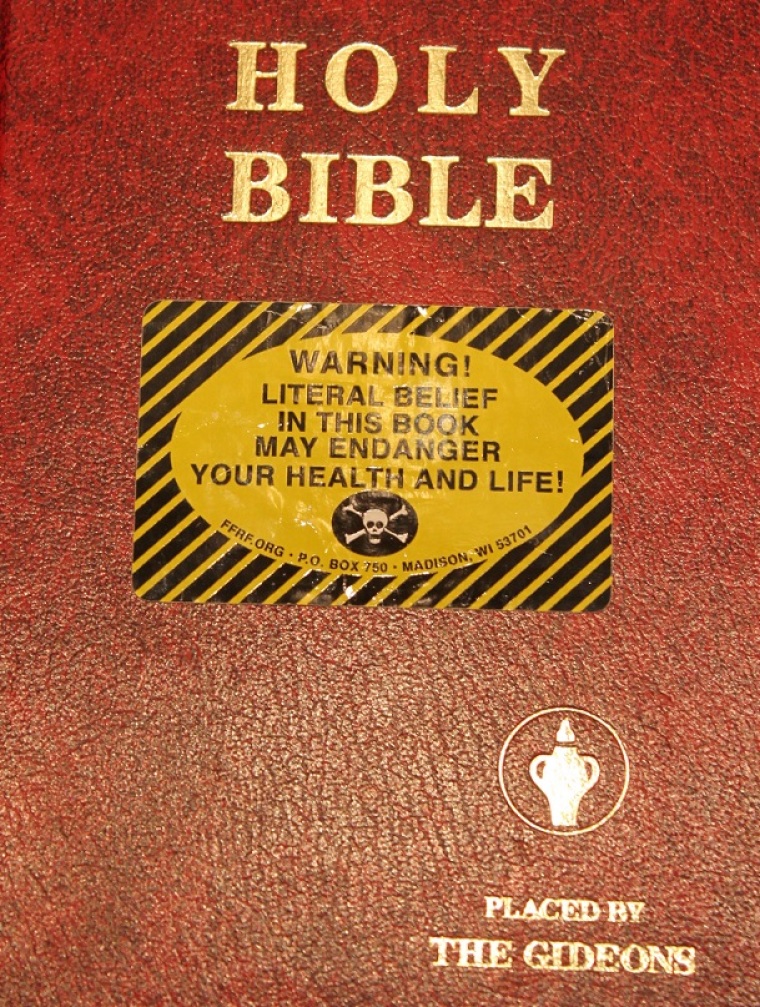 The Freedom from Religion Foundation, America's largest association of atheists and agnostics, began a campaign Monday to rid all hotel rooms of Bibles distributed by The Gideons International and replaced with copies of Charles Darwin's "On the Origin of Species."
The Gideons International is well known worldwide for their work with hotels but according to their website, they predominantly share Scriptures in schools and colleges, prisons and jails, hospitals, and medical offices. The group is also an association of Christian business and professional men and their wives dedicated to telling people about Jesus through sharing personally and by providing Bibles and New Testaments.
In a release Monday, however, the FFRF charged that Gideons International was "exploiting hotels and motels to proselytize a captive audience," and informed the American Hotel and Motel Association that they wanted the Bibles removed.
The FFRF also sent letters to a number of companies, including Wyndham Worldwide, Intercontinental Hotel Groups (Holiday Inn), Choice Hotels International (Quality Inn), Hilton Worldwide, G6 Hospitality (Motel 6), Marriott International, Best Western, Carlson Rezidor Hotel Group (Radisson, Carlson, Country Inn) and Starwood Hotels and Resorts (Sheraton).
"Those who must read the Bible every day will surely take precautions to travel with their own copies. The rest of us deserve a break from mindless evangelizing when we are on vacation," wrote FFRF's Co-Presidents Dan Barker and Annie Laurie Gaylor on behalf of the organization's 23,000 nonreligious members.
"Many of your guests are freethinkers — atheists, agnostics, skeptics or 'nones' — who are deeply offended to be charged high fees only to be proselytized in the privacy of their own bedrooms. Not only that, the Bible calls for killing nonbelievers, apostates, gays, 'stubborn sons' and women who transgress biblical double standards," they added.
The organization said Gansevoort Hotel Groups provides them with a friendlier environment because that company only provides Bibles upon request. A number of boutique hotels also do not offer Bibles as standard practice.
The U.K.'s Travelodge removed copies of the Bible from its hotel rooms in 2007 to make guests who don't subscribe to Christianity more comfortable.
"Travelodge made the decision to move copies of the Bible from its hotel rooms and place them at reception for customers to borrow in 2007. This decision was based on customer research and the fact that we live in a multicultural society," said a statement from Travelodge to TheBlaze. "Therefore in order not to discriminate against any religion, customers who would like a Bible can pick a copy from any one of Travelodge's 500 hotel reception desks across the country, whilst staying at the hotel."
The FFRF said the 15 companies they contacted about the removal of the Bibles are responsible for more than 33,000 hotels in the U.S. and more than 4.1 million rooms internationally.