'Attack on Titan' Season 2 News, Spoilers: Beast Titan Is Eren's Biggest Adversary Next Season
"Attack on Titan" is returning in a few weeks for its second season and everyone is excited to see what is in store for the Survey Corps. Previously, it was reported that a new Beast Titan is coming to the series to challenge Eren and that he will be one of his biggest adversaries yet.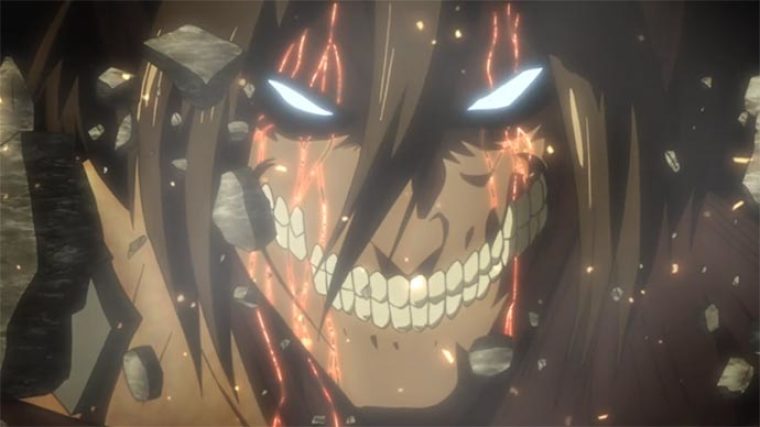 Recently, Eren voice actor Yuki Kaji sat down for an interview to reveal what's ahead for Hajime Isayama's hit anime series. According to the voice actor, the new Titan to watch out for in season 2 is the Beast Titan, whose name is as petrifying and as ominous as it sounds. He said the new character is one of those that fans should pay most attention to as he is going to be one of the most important characters in the upcoming series.
"Like I said earlier, season 2 has a pretty different image and impact, and he's a very important character in that respect," he said.
In the original manga, the Beast Titan is one of the major adversaries of Eren and his comrades in the Survey Corps. He is not just a Shifter like Eren but is also known to be the strongest of his kind. The manga describes him as a wise beast who can talk and is covered in thick fur. He has slain dozens of soldiers from the Survey Corps in his aim to salvage the Coordinate from Marley.
Kaji also revealed that fans will get to know more about the history of characters from season 1 like Connie and Sasha, as well as Krista and Ymir. "The characters that've been around since season 1 adding flavor to the series as team mates and comrades like Connie and Sasha. Their backbones will come to light. Then we have Krista and Ymir. These two will also be portrayed as very important characters," he said.
"Attack on Titan" season 2 debuts on Saturday, April 1 on Crunchyroll.