'Attack on Titan' Season 3 to Arrive in Spring 2018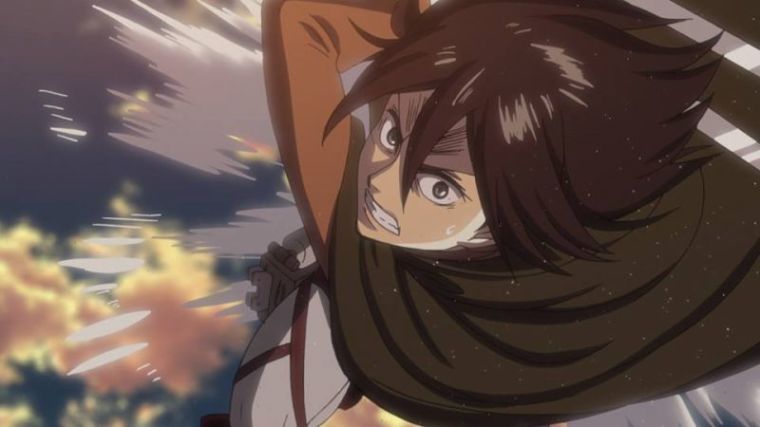 While it took four years before the sophomore season of "Attack on Titan" arrived, recent reports claim that fans will not have to wait that long for the third season of the anime series to head back to the small screen as it will arrive sooner than expected.
"Attack on Titan" season 2 only concluded recently, and it has left the fans wanting for more. However, while there was a four-year gap between the first and second seasons of the anime series, it is said that fans will not to have wait that long before they can witness anew the events in "Attack on Titan" universe as the anime's new season will arrive in spring 2018.
According to reports, it was no less than Funimation that broke the exciting news at the ongoing Anime Expo 2017 happening in Los Angeles. Reportedly, the U.S. licenser for "Attack on Titan" has revealed that the highly anticipated third season of the anime series will be part of its spring lineup.
Apart from announcing "Attack on Titan" season 3 at the Anime Expo, the official Twitter account of the anime series also revealed the release of the show's third season in spring. While the 15-second teaser does not show an actual footage, it teases of what fans can expect as the colored illustrations show bloody battle scenes, potential new villains, and three people facing the ocean with the words, "Behold, the sea."
Meanwhile, although "Attack on Titan" season 2 was well-received by the fans, many could not help but point out that it was lacking in action as compared to its premiere season. However, as the just-concluded season revealed that the man wearing glasses was Zeke Yeager, Eren's half-brother, it is expected that "Attack on Titan" season 3 will deliver more action, much more that it is said that Zeke is after the Coordinate so that his country island of Marley can have full control of the titans.