Baby Zion Blick Only Lived 10 Days but Parents Say His Life Brought Them Closer to God (VIDEO)
Baby Zion Isaiah Blick only lived 10 short days, but his life was fully documented and has now become a lasting legacy and testament to his family and people throughout the country. Josh and Robbyn Blick, Zion's parents, knew their son had but a few days to live and wanted to make sure they captured every moment and have said that their experience has brought them much closer to God.
Josh, a pastor at Alpine Chapel in Lake Zurich, Illinois, and wife Robbyn, were thrilled to learn they were expecting. But at 20 weeks into the pregnancy, they learned that their son had trisomy 18, a chromosomal condition that can cause severe problems with internal organs and almost always leads to death within the first month, if the child can survive birth.
"Our choice is always life and giving him a chance," Robbyn told The Blaze.
She and Josh decided to continue with the pregnancy and offer their son the best life they could provide for as long as he was with them. Zion surprised everyone by surviving labor, delivery, and then being strong enough to actually go home, where he met his new brothers.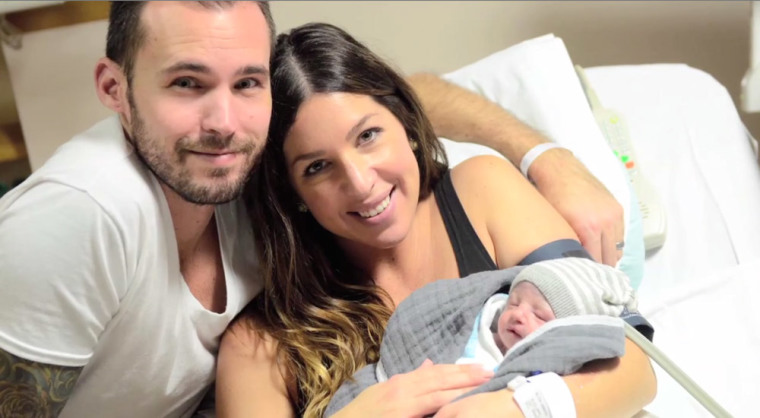 "That was one of the biggest joys," Robbyn said. "Our children prayed every night that we'd bring him home. There was such a joy and such a fullness. I literally didn't put him down until he was one week old. He was held and loved and cherished for every minute of 10 days."
The family made certain to take plenty of photos of Zion with his family, never being sure when he might take a turn for the worse. By day nine, Zion gasped for air and "turned a little bit blue," but managed to recover from the situation. But the next day, his gasps became more prominent and he was unable to catch his breath. Josh, Robbyn, and their other children gathered around Zion and watched as the little one quietly passed away.
"My sweet precious Zion, you are my gift," Robbyn said in a short Vimeo video. "Every breath you took was a moment to inhale the perfection of God's beauty. Every beat of your heart was a measure of love. You listened when you heard your daddy's voice, and you turned your eyes his way. I kissed your face a million times, and I wish I could give you a million more."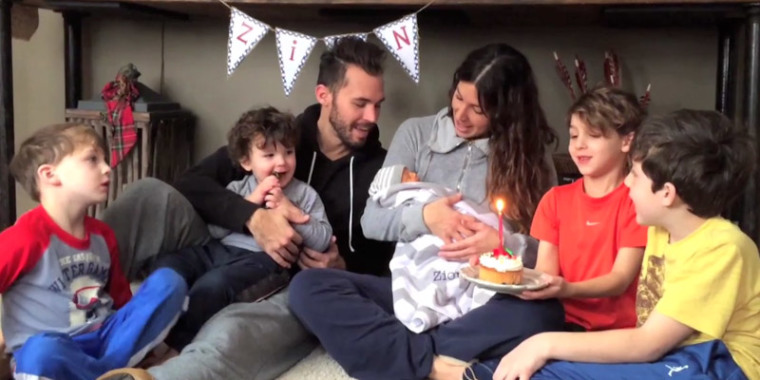 "I want you to know that you didn't have to be big and tall or even loud for us to notice you," Josh added. "You didn't have to stand in front of a pulpit or write a book to capture our attention. You just did. In fact, you did more in your 10 days on earth than I could ever hope to. This is the hardest thing that I have ever had to do. But I want you to know that I'm so proud of you."
The Blick family, along with the members of Alpine Chapel, all treasure their time with Zion and give thanks to God for allowing him to be a part of their lives.
"He makes Heaven a little closer to my heart," the family said. "Your love for him reminds me daily now what we are living for. Thank you for sharing him with us."
Watch the Vimeo video here: