Barbara Bush: 'No Thank You' for Your Jeb Bush Fundraising Letter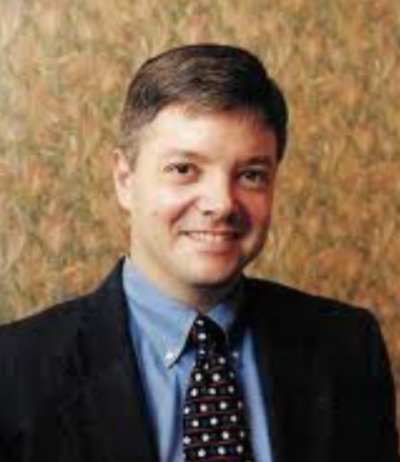 Dear Mrs. Bush,
Thank you so much for the thoughtful "friend" fundraising letter that you sent me and millions of other Americans this week. You were so kind to solicit donations on behalf of your son Jeb's presidential campaign. Of course, you let us know that you "changed your mind" because on April 25, 2013 you told Matt Lauer of the "Today" show that "there are other people out there that are very qualified and we've had enough Bushes."
I realize that it is a woman's prerogative to change her mind. I also am not surprised that you now have a different view regarding Jeb's aspirations and want to support him since he is surely running for President. Nonetheless, I must respectfully decline your request and inform you that I will be encouraging everyone I know to emphatically tell you "no" as well.
I do not hate the Bush family for I know all of you are patriotic Americans. However, I must note that the Bush family has done tremendous harm to this nation. Your husband was elected President because of Ronald Reagan, yet squandered his legacy. George H. W. Bush broke his promise to the American people and raised taxes, thus giving the nation the plague of Bill and Hillary Clinton.
Your son was even worse. George W. inherited a large surplus, but created expensive entitlements, a massive new government department and pursued out of control domestic spending and unfunded foreign wars. He turned the surplus into a $468 billion deficit for his successor and left the country an additional $5 trillion in debt.
Your son Jeb is a nice guy, but he is as uncharismatic as your husband and other son, George W. More importantly, he is wrong on too many important issues. He is pro-amnesty, will not rule out higher taxes, supports Common Core and believes the moderate Mitt Romney ran a presidential campaign that was too far to the right.
On foreign policy, it was revealed this week that one of Jeb's advisers would be former Secretary of State James Baker, a creature of the Beltway who is infamous for his anti-Israeli views. Baker is a well known GOP insider and moderate who supports establishment candidates and loathes Tea Party activists. For icing on the proverbial cake, it was just reported that Jeb is friends with a fugitive who is evading justice in Spain. Clearly, he has the wrong type of friends.
Speaking of friends, in your letter, Mrs. Bush you wrote, "We need and appreciate your help, "friend." Thank you for your support and I look forward to counting you among our ranks." You may call me "friend" but just don't count on my support. As a "friend," let me remind you of your statement to Matt Lauer less than two years ago, "there are a lot of great families and it's not just four families…he'll (Jeb) get all our enemies, half our friends."
Well, I am in the group of "friends" who are not with Jeb. Here is the most important reason why, he will lose. If Jeb runs, the Republican ticket will surely lose and our country will be subjected to four years of Hillary Clinton or whatever crazed liberal is nominated by the Democratic Party. Our country cannot afford four more years of a liberal in the White House. We need a conservative, which is the only type of Republican nominee who can win. Sadly, your son, like the entire Bush family, is not a conservative.
Mrs. Bush, while you may have changed your mind about Jeb running, I have not. What you said less than two years ago is still true today; our country has had "enough Bushes."
Sincerely, Jeff Crouere
Jeff Crouere is a native of New Orleans, LA and he is the host of a Louisiana based program, "Ringside Politics," which airs at 7:30 p.m. Fri. and 10:00 p.m. Sun. on WLAE-TV 32, a PBS station, and 7 till 11 a.m. weekdays on WGSO 990 AM in New Orleans and the Northshore. For more information, visit his web site at www.ringsidepolitics.com. E-mail him at jeff@ringsidepolitics.com.