'Basketball Wives Season 5': Tami Threatens to 'Hit' Shaunie; Suzie Lunges at New Girl (VIDEO)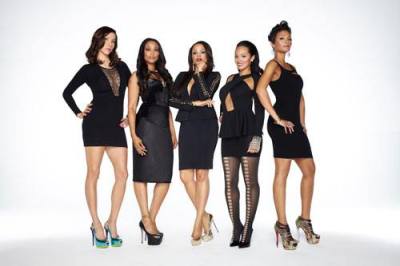 "Basketball Wives" will return to the VH1 network for season five on Aug. 19 and a new trailer suggests their may be a major shift in friendship dynamics on the hit reality TV show.
Shaunie O'Neal, who is a co-producer and cast member, appeared to clash with her co-star and longtime friend Tami Roman during a girls' trip abroad, and an insensitive joke caused conflict amongst 'Basketball Wives' veterans Evelyn Lozada and Suzie Ketcham. New addition Tasha Marbury joined the combative bunch and despite her seemingly polite demeanor, she too became immersed in the drama.
"I feel like the s--- is going to hit the fan at some point ... defnitinely between Shaunie and Tami," Lozada said.
Roman, 43, and O'Neal, 38, attempt to hash out their differences during a vacation in London and shortly after this, O'Neal was seemingly ridiculing Roman, the mother of two, during a gossip session with Lozada, 37. As usual, Roman resortsed to threats of violence during her own discussion with Lozada.
"You know I love Shaunie, but I will hit you in your face if it goes left!" Roman warned Lozada in reference to grievances she has with O'Neal.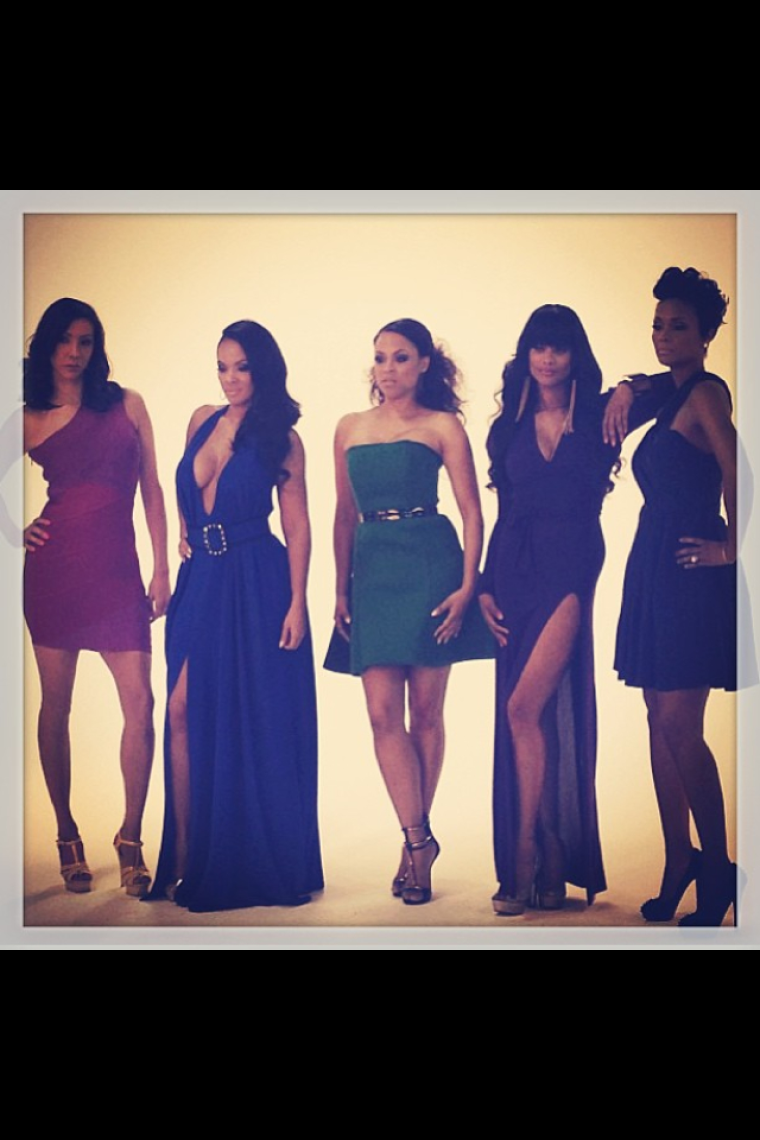 During another scene, Ketcham formed an alliance with Marbury, but it was shortlived as the pair quickly began to clash over petty drama. At one point, their conflict erupted as tensions rose and the reality TV star was seen lunging at Marbury as she tried to walk away.
Prior to their conflict, Marbury, who is the wife of ex-NBA star Stephon Marbury, was seen mocking Lozada during a conversation with Ketcham. The duo discussed Lozada's love life following her divorce from disgraced NFL star Chad Johnson.
"Maybe she could wear a helmet on a date?" Marbury sarcastically said to a giggling Ketcham in reference to Lozada.
In August 2012, Johnson, 35, infamously headbutted Lozada during a domestic dispute just weeks after they wed in a lavish ceremony. The reality TV star sustained head injuries, which ultimately led to his arrest.
Lozada, who has a history of conflicts with Ketcham, confronted the single mom about the joke shortly thereafter. The reality TV star was seen sporting her trademark glare during the heated confrontation.
"You thought that was funny?" an enraged Lozada was seen asking Ketcham – who flippantly shrugged her shoulders in response.
In 2012, the show came under fire for promoting violence and subsequently Shed Media and VH1, which both produce the show, made assurances that the show would seek to reduce the levels of violence going forward.
"Shed Media US is fully committed to telling the compelling stories of the Basketball Wives in a balanced way. Our producing partner Shaunie O'Neal feels strongly about this, and we fully agree with this stance. We support her as she encourages the cast members to work out issues in a non-violent fashion. We look forward to working with her and the rest of the cast on conveying more balance in the next season," Shed Media said in a statement after season four.