'Batgirl' Release Date, Plot and Cast News: Priyanka Chopra Wants Barbara Gordon Role; Will DC Listen?
"Baywatch" villain  and "Quantico" star Priyanka Chopra wants to be in a comic book movie. The actress dished that her dream job is to play Batgirl (a.k.a. Barbara Gordon) on the big screen. Will DC listen to her pitch?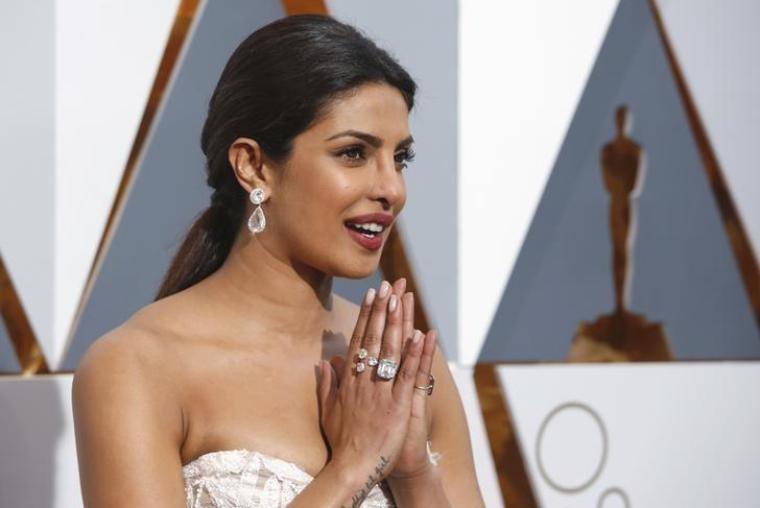 Chopra told OK! Magazine that she thinks playing Batgirl "would be so cool." She said that since coming to work as an actress in America, she's been waiting to be part of a superhero film. "When I think of American movies, they've had superheroes for eons right? So I definitely want to play a superhero," she said.
In March, Joss Whedon announced that Warner Bros. and DC tasked him to write and direct the screenplay for "Batgirl" for its cinematic universe. It will be the second female superhero stand-alone film following "Wonder Woman."
Whedon, however, has ties to the competition, Marvel's cinematic universe, as he wrote and directed the first "Avengers" film, released in 2012, and also helped with the sequel, "Avengers: Age of Ultron." Marvel boss Kevin Feige revealed that Whedon called him up to tell him he's working with DC for "Batgirl."
Feige said he appreciated that Whedon gave him a heads-up and expressed support for the writer-director despite working on a competing franchise. "We want to see a Joss Whedon Batgirl film be awesome," Feige said.
Whedon admitted there is a challenge to writing the story of "Batgirl" for the big screen as the character has no painful past or childhood trauma to drive her to become a crime-fighter. Whedon said he has several ideas in his head based on the comic book stories but it's still unclear which direction the film will adapt.
In her alternate life, Batgirl or Barbara Gordon is the daughter of Gotham City Police Commissioner Jim Gordon, who has worked alongside Batman. Warner Bros. and DC are still looking to cast the lead role.
In previous productions, Alicia Silverstone played Batgirl in the movie "Batman & Robin" in 1997 which starred George Clooney. Yvonne Craig also played the character in the 1960s TV series "Batman" on ABC.