Ben Affleck And Jennifer Garner Take The Kids To Church As They Continue To Work Out Marriage Issues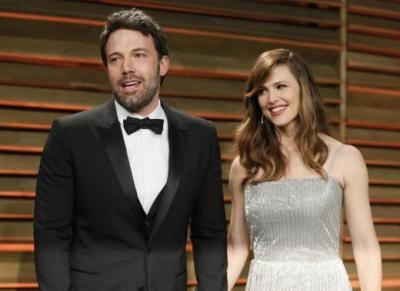 Celebrity parents Ben Affleck and Jennifer Garner continue to take their kids to church as they work out their marriage issues.
Back from the brink of divorce, Garner and Affleck remain committed to co-parenting their kids. Recently, they took their three children – Violet, 11, Seraphina, 8, and Sam, 5 – to church, the Daily Mail reports. After Jennifer took all three to attend a church service, Ben took Violet to karate class.
Although the couple announced that they will file for divorce in 2015, both of them continue to work together for their kids and one of the things they regularly do is take their kids to church, according to the Christian Post.
Jennifer said the opportunity to take her kids to church came when she was promoting her film, "Miracles From Heaven." She said that while she was talking to her kids about the movie, they simply asked her to take them to church. Since then, they committed to take the kids to church, even if Jennifer is absent.
Now, two years later, reports say the couple have called the divorce off for good and are trying to work on their marriage. 
"They are giving things another try," the source said.
"There is always a chance of reconciliation. They love each other. They also really, really love their kids, and those kids love their parents."
If the photos showing the family having fun and going to church together are any indication, it does appear that they are doing well in working things out.
Ben's recovery
Jen and Ben were spotted together in March 26, the first time after Ben announced his completion of treatment for alcohol addiction.
In his announcement made via Facebook, Ben said he wants to be the best father that he can be. He said he wants his children to know that there's no shame in asking for help. He also expressed his gratitude for the love and support he received from family and friends, including Jennifer, who took care of their kids while he was doing what he "set out to do."
Ben considers Jennifer a great help, an unnamed source told US Weekly. He says Jennifer is very supportive of him and is giving him the chance to get better. And if the source close to Jennifer is correct, then there's much hope for this couple:
"Jen is hoping they can stay married. Ben doesn't want a divorce either."