Ben Carson Says He'd Use Military, Other Means to Check North Korea's Nuclear Technology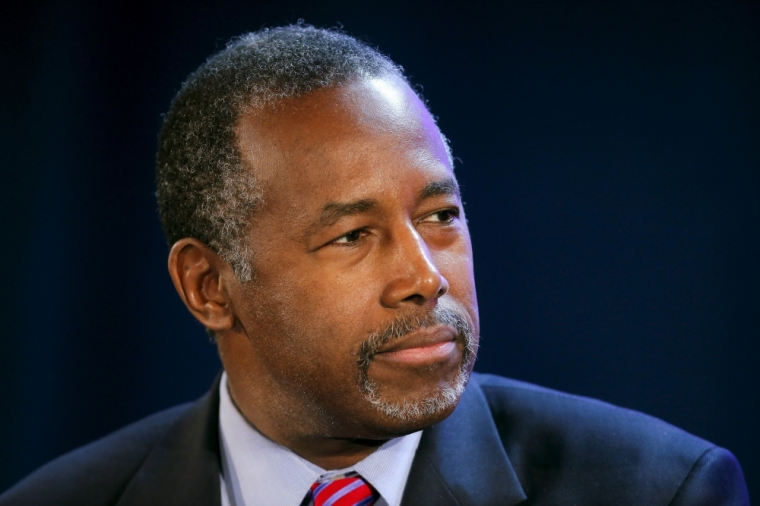 Republican presidential candidate Ben Carson responded to North Korea's launch of a satellite or similar device into orbit during the weekend provoking the U.S. and its allies, saying, as president, he would use "every arrow in our quiver," including military, to check the nuclear and missile technology of the communist dictatorship.
This is "another step toward attaining the capability to strike the United States with a nuclear weapon," the retired neurosurgeon wrote in a Facebook post Monday, the day after international media reported on North Korea's launch of a long-range rocket.
"This pattern of aggressive weapons testing from the Communist dictatorship demonstrates just how ineffectual America's current foreign policy approach has become," Carson wrote. "It is no coincidence that Pyongyang's defiance to international pressures comes shortly and repeatedly after the Obama administration's concessions to Iran."
Carson said America needs to send a message to "any rogue regime" that the United States and its allies "will not succumb to intimidation."
"As president," he continued, "I will use every arrow in our quiver — economic, social, diplomatic and military — to prevent North Korea from expanding its nuclear and missile technology."
Carson added that he would make clear to China that its best interest is to pressure North Korea into complying with international agreements.
"I will instruct our intelligence agencies to identify any possible countries that have aided the North Korean regime in acquiring materials or expertise for their weapons tests. Finally, I will reposition America's naval assets to ensure that America's presence in the region demonstrates our firm commitment to our Asian allies that are directly threatened by North Korea's provocations," he concluded.
The U.N. Security Council held an emergency meeting Sunday and approved a statement condemning the launch, pledging to "expeditiously" adopt a new resolution with "significant" new sanctions, according to Fox News.
North Korea has reportedly made technological advancement to miniaturize nuclear warheads capable of being mounted on its long-range ballistic missiles. The North has launched several long-range rockets, seen as cover for intercontinental ballistic missile tests.
North Korea has been a brutal dictatorship, ruled by one party, the Korea Worker's Party, and led by one family, the Kims, since its formation in 1948. The country also persecutes Christians. There are an estimated 100,000 Christians in North Korea's harsh prison camps, where prisoners face torture, forced labor and possible execution.