Ben Carson's Ebola Comments Refuted: Chances Extremely Low to Zero of Anyone Being Infected By Treating American Victims in US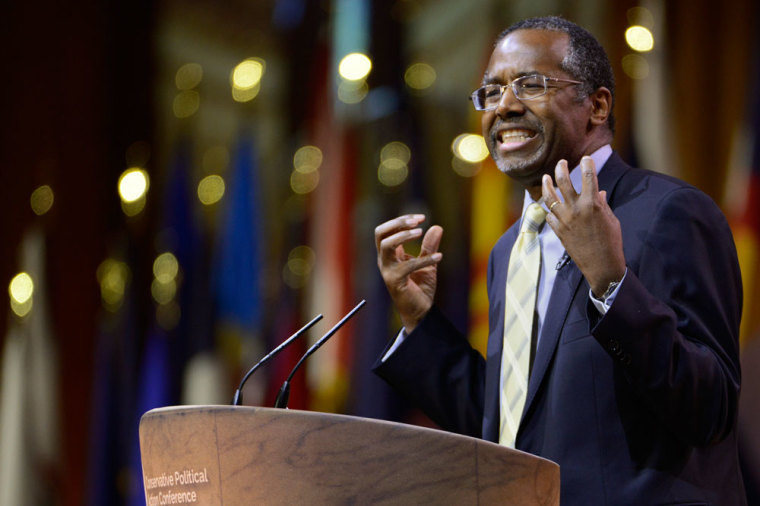 Dr. Ben Carson, a leading neurosurgeon, has argued that the missionaries infected with Ebola should not have been brought back to the United States for treatment, but his argument as to why has been refuted by an expert in infectious diseases, Dr. Rossi Hassad.
"Would you have brought those patients here?" Fox News host Neil Cavuto asked Dr. Carson.
"No, I would not have. I'm not a risk-adverse person, but I think risks ought to be done in a logical way … The worst thing that can happen is so much worse than the best thing, you wouldn't even consider putting people at risk. It's a matter of protecting the American populace," Dr. Carson explained. "And that's the duty of our government. We have to guard against worst-case scenarios, and obviously we're not."
Dr. Hassad, however, has argued that there is very little risk to Americans and that much of what is seen in the media is overhyped.
"From a scientific perspective and based on evidence, panic is not warranted, but the general public does not have that knowledge or information. So when it comes to the general population, and given that when people think of Ebola they think of movies they've seen or documentaries … that's more fiction than it is infection," Dr. Hassad explained.
"There is a version of that that is real, and that is a severe case of Ebola, which is when the patient progresses to end-stage and begins hemorrhaging from every organ, internally and externally. Sometimes that is what is portrayed by the media as scary, but most patients don't get there," Dr. Hassad added.
Dr. Carson has also called into question the CDC's handling of people in the United States being tested for the Ebola virus.
"Certainly I'm a strong proponent of privacy of health care information," Dr. Carson said on Fox News' program "Your World." "But you can certainly reveal that a patient has been tested and is negative to allay hysteria because when you have a situation where you're acting in a secretive manner, people have a tendency to assume the worst. So you have to be smart enough to weigh one thing against the other. You can't just sort of have blinders on and say 'privacy, privacy, privacy' and there's a riot going on outside. So, that's where wisdom comes in."
"Becoming infected is a multiplicity of factors coming together," Dr. Hassad noted. "Yes, a person can be infected when he/she visits a country where the disease is active, like West Africa. But for the average American, the odds are almost zero. The two patients who we are currently treating were infected overseas and are being treated here. Because of healthier systems and an abundance of resources, there is an abundance of caution being used and extreme containment measures. It's extremely low to zero that you'll see any people infected because of the two we are treating here."
Both doctors have urged the public to become educated and learn about the Ebola virus.