Take a First Look at 'Ben-Hur's Action-Packed New Trailer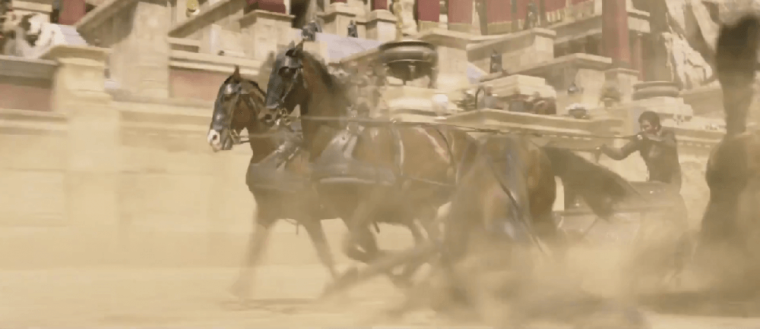 Once again General Lew Wallace's best-selling 19th century epic novel is going to be made into a film for the big screen.
This August the biblically-set epic Ben-Hur will be coming to American theaters, with Jack Huston as the titular main character and Toby Kebbell as the Roman officer antagonist Messala.
In a trailer uploaded to YouTube by Moveclips Trailers, the remake looks to include some intense action-packed sequences that may prove superior to its former incarnations.
There are even a few shots of the life of Christ, which is the backdrop for the story whose commonly used subtitle is "A Tale of the Christ."
Posted to YouTube on Wednesday, the trailer has already been viewed over 200,000 times and has more than 2,600 likes. It also has about 2,000 dislikes, probably from those skeptical of the remake.
After all, the 1959 film starring Charlton Heston and directed by William Wyler garnered a then record 11 Oscar wins and grossed over $70 million in the United States when movie tickets were far cheaper than they are today.
Want to see a fast-paced accelerating sneak peak into a much heralded remake? Then check out this movie trailer and be inspired.
WATCH BELOW: