Bethany Hamilton Appears in New 'Dolphin Tale 2' Trailer, New Film Release Date Announced (VIDEO)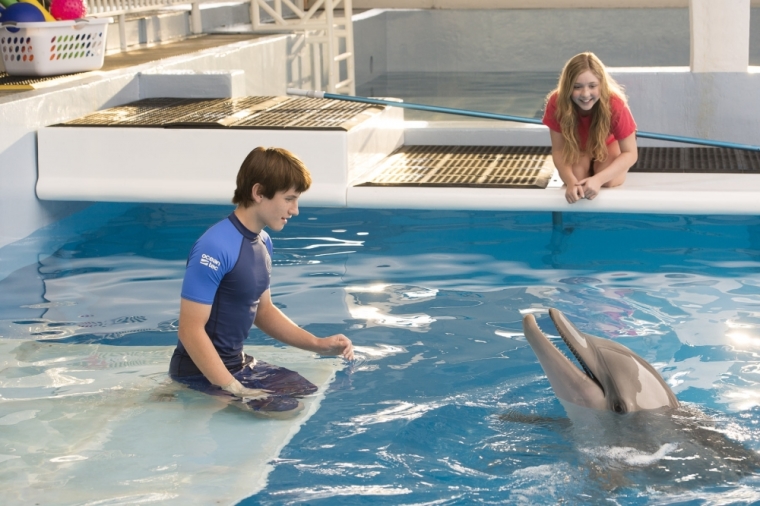 Warner Bros announced a new release date for the upcoming "Dolphin Tale 2" film. It will hit theaters on Sept. 12, 2014.
The film was originally scheduled to be released on Sept. 19, however, the studio revealed exclusively to The Christian Post that it would be pushed seven days ahead.
There is also a new trailer for the film that features the Soul Surfer Bethany Hamilton. It clocks in at around 2:30 and reveals much more about the film's plot and introduces the brand new baby dolphin Hope.
Winter, the aquatic star of the first film, contracts some kind of sickness in the new film and needs to be paired with another female. The folks at the Clearwater Aquarium rescue this new dolphin Hope just in time to introduce her to the ailing Winter.
Both film's are based on true events that occurred at the Clearwater Aquarium in Clearwater, Fla. The aquarium actually rescued Hope during the wrap party for the first movie.
Dolphin Tale followed the story of Winter, a dolphin rescued in 2005 by the Clearwater Marine Aquarium that had an prosthetic tail attached to her. The new movie will document Hope's journey and her interaction with Winter.
The sequel brings back most of the cast from the first film including Harry Connick Jr., Ashley Judd, Morgan Freeman, and will feature a special appearance from Bethany Hamilton.
The Christian Post had the opportunity to visit the set of the film in December of last year and will reveal more information on it as the release date gets closer.