Beyonce on Marriage: 'People Feel Like They Lose Something When They Get Married' (Video)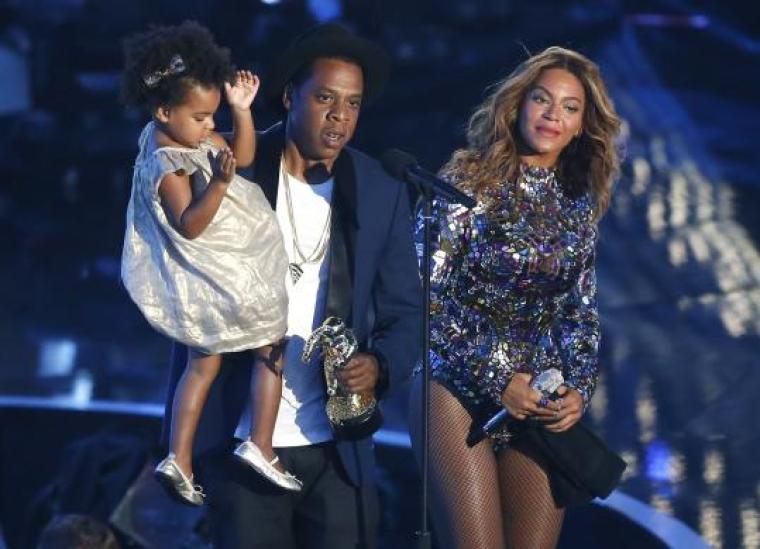 Beyonce shared her thoughts on marriage, feminism, life and death in a new short film released online on Thursday.
The iconic singer released the film to mark the one-year anniversary of her self-titled visual album "Beyoncé," which made history as the fastest-selling album on iTunes. In the video, she gushes about her husband Jay Z and she says marriage is "exciting."
"People feel like they lose something when they get married, but it doesn't have to be that way. There's nothing more exciting about having a witness to your life," the "XO" singer said in the 11:29-minute clip.
Beyonce, 33, married her hip-hop mogul husband in a private ceremony in 2008 and while they have been married for six years, they have been together for a total of 12 years. In 2012, the couple welcomed the birth of their first child Blue Ivy.
"You know, everyone's not good at everything. You know? It's okay to depend on someone. It's actually what we're supposed to do — we're supposed to depend on each other. And when you find the person that you trust and you love and you feel is going to respect you and take all the s--- that you have and turn it around and bring out the best in you, it feeds you. It is the most powerful thing you can ever feel in your life," said the singer. "The love I have for music, for my husband, for my child, is something that will last far beyond my life."
Earlier this year, the "Drunk In Love" singer, who recently made Grammy award history by becoming the most nominated woman, was criticized for branding herself a feminist. Critics such as Fox News host Bill O'Reilly said the sexually suggestive lyrical content in her latest album goes against what real feminism stands for.
She alluded to the pressures that come with the feminism label in her short film.
"I always considered myself a feminist, although I was always afraid of that word because people put so much on it," she said. "When honestly it's very simple: it's just a person that believes in equality for men and women. Men and women balance each other out, and we have to get to a point where we're comfortable appreciating each other."
The acclaimed artist also reflected on fame and said that when you become famous, you're no longer perceived to be a human being.
"I sometimes wish I could just be anonymous and walk down a street just like everyone else. Before I was famous, I was the girl on the hill with the guitar. I was the girl that just wanted a beautiful view of the beach. And now that I'm famous, it's really, really difficult to do simple things. I think it's the hardest thing to give up," she shared. "When you're famous, no one looks at you like a human anymore. You become the property of the public. There's nothing real about it … You can't put your finger on who I am. I can't put my finger on who I am."
She also touched on life and death in the video and said that witnessing a friend die really put things into perspective for her.
"I feel like my body is borrowed, and this life is very temporary," she said. "I watched my friend's body deteriorate, and to see someone pass on so gracefully put everything into perspective. We do not value ourselves enough — especially young people do not appreciate how brilliant our bodies are. I've always been very specific and very choosy — very choosy — about what I do with my body and who I want to share that with."