Bible students escape Myanmar army: Not fed for days, suffering health, psychological problems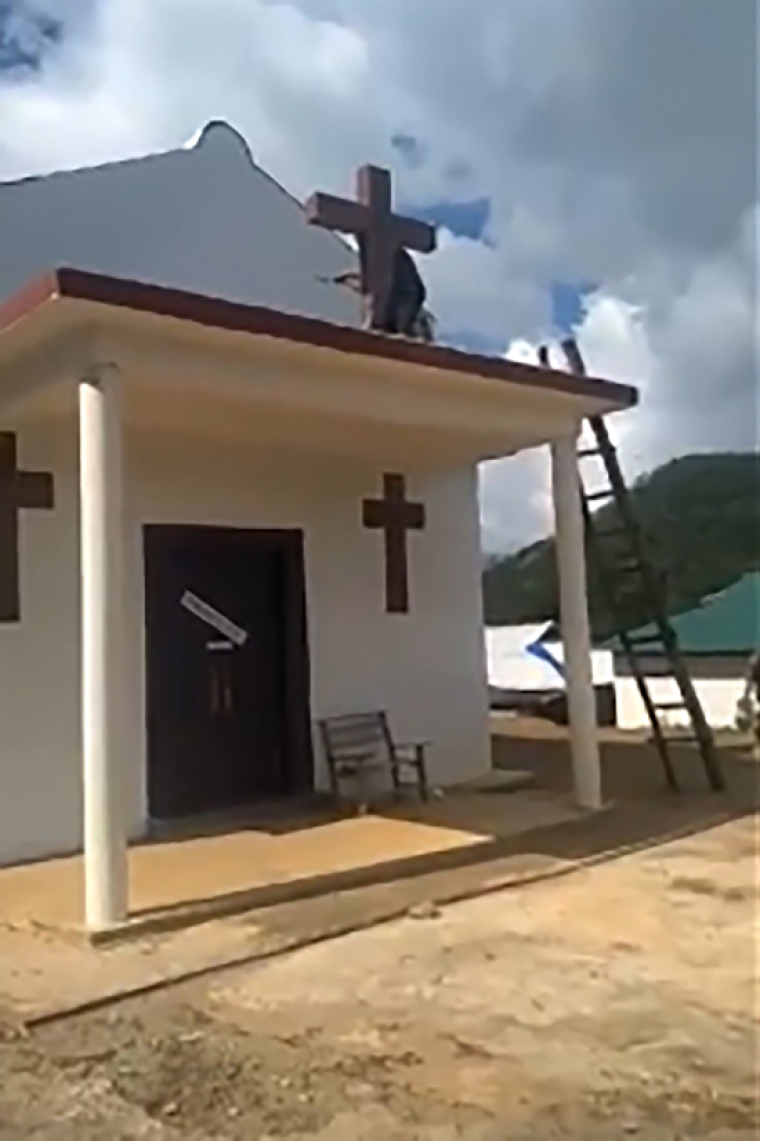 A pastor has revealed that 17 Bible students managed to escape an ethnic minority army in Mynamar, but they have not been fed for days and are suffering health problems.
A pastor identified as Rev. Lazarus, general secretary of the Lahu Baptist Convention in Kyaing Tong, told UCAnews.com that the 17 male students fled the United Wa State Army in the Wa hills near Myanmar's border with China in groups of two or three, with the last arriving to safety on Monday.
"Some them did not have food for several days. Some are suffering health problems and some now have psychological problems," the pastor said.
"They can't go back to their homes in the Wa hills, so we are arranging them to continue attending Bible school elsewhere," he added.
Twenty-four Christians who were forcefully recruited by the army remain at the Wa headquarters, including 20 females.
The Bible students were taken earlier this year from Mong Pawk township, where 52 churches were shut down and over 90 Christian leaders were arrested, part of the region's crackdown on Christianity.
The UWSA has declared that only local churches built between 1989 and 1992 are legal, and has banned the teaching of religion in schools.
"We are concerned for the remaining students, especially the women, and we are continuing to call for their release through different channels," Rev. Lazarus said.
Lazarus told Radio Free Asia at the end of October that UWSA has cut off areas and made travel in the region impossible.
"[W]e will hold a prayer ceremony on Oct. 7," the church leader said at the time. "We have about 400 followers, and we'll pray for the quick release of our brethren who have been taken away."
Christians have also been targeted with false forced conversion charges, Morning Star News reported. Local Christian leader Keng Tung said that "Wa officials instructed Christians in Mong Pauk not even to worship at home these days."
"So some Christian members dare not to live in Mong Pauk any longer," he added. "They came to stay in Keng Tung town as they are fearful."
Hundreds of believers have also been forced to sign papers vowing to limit their faith and not pray in churches. The UWSA, which grew out of the Communist Party of Burma, agreed to release 100 Wa Christians in October after they agreed to follow such regulations.
U Nyi Rang, the militia's spokesperson, insisted at the time that the measures are being taken in the fight against extremism.
"We want stability and rule of law in our area, so extremists may be arrested. Such measures are necessary, as we are preparing to celebrate the 30th Peace Festival on April 17 next year and no extremism is allowed," he said, referring to the 30th anniversary of the USWA cease-fire with the Myanmar government.
The crackdown has led to several priests, nuns, and Christian lay teachers being expelled as well, however, which has been condemned by persecution watchdog groups.
Benedict Rogers, Christian Solidarity Worldwide's East Asia team leader, said that "the scale, suddenness and severity of this crackdown is profoundly concerning. We urge the international community to monitor this situation closely and consider what action could be taken to protest at this repression and protect the Christians in UWSA-controlled areas."