Biden keeping Nigeria off religious freedom violators list despite targeted killing of 5,000 Christians last year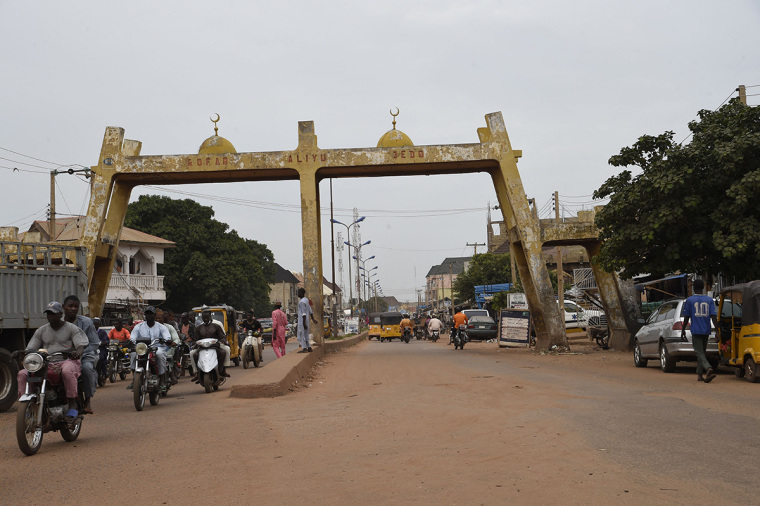 The U.S. State Department has reaffirmed its decision to remove Nigeria from its list of countries of particular concern for religious freedom violations after conducting a "careful review" following objections from Nigerian Christians, human rights groups and members of Congress.
A State Department spokesperson told The Christian Post in an emailed statement that Nigeria does not meet the "legal threshold for designation under the International Religious Freedom Act." 
The act declares that it must be U.S. policy to "condemn violations of religious freedom, and to promote, and to assist other governments in the promotion of, the fundamental right to freedom of religion."
However, the State Department told CP that it continues to have concerns about the religious freedom situation in Nigeria, and it will keep pressing the government to address them. 
"The State Department has redesignated Boko Haram and ISIS-WA as Entities of Particular Concern for religious freedom," the spokesperson stated. "It has also designated these entities Foreign Terrorist Organizations (FTOs) and Specially Designated Global Terrorists (SDGTs)." 
The spokesperson pointed out that Ambassador-at-Large for International Religious Freedom Rashad Hussain recently met with Nigerian President Muhammadu Buhari, Nigerian Minister of Foreign Affairs Geoffrey Onyeama and Nigerian National Security Advisor Babagana Monguno during his trip to Mauritania.
"[They] discussed a range of religious freedom concerns with them," the spokesperson continued. 
Earlier this month, Rep. Chris Smith, R-N.J., and several of his Republican and Democratic colleagues introduced HRes82. The resolution urges the State Department to re-designate Nigeria as a country of particular concern and called for the appointment of a special envoy to monitor human rights abuses in the region. 
The CPC designation carries with it the possibility for sanctions and other deterrence actions to influence those countries to improve religious freedom conditions. 
Christian rights groups have warned for years about the deteriorating religious freedom conditions in Nigeria amid the rise of terror groups like Boko Haram and the Islamic State in the northeast. In addition, advocates have warned about an increase in deadly violence against predominantly Christian communities committed by radical herders in the farming-rich Middle Belt states as the country deals with desertification and erosion of natural resources. Critics of the Buhari government contend it is not doing enough to thwart the violence. 
According to the watchdog group Open Doors, Nigeria ranks No. 6 on the organization's 2023 World Watch List, which ranks the top 50 worst countries for Christian persecution. The watchdog group reported that in 2022, 5,014 Christians were killed for their faith, and 4,726 were abducted. 
As The Christian Post reported, the Biden administration has taken a different approach to its handling of the rising violence in Nigeria than the Trump administration. Secretary of State Antony Blinken removed Nigeria from the CPC list in November 2021 after it was added to the list by then-Secretary of State Mike Pompeo under the Trump administration in December 2020.
A 2021 religious freedom report released by the State Department in June 2022 cited testimony from "civil society organizations and media," who "stated that insecurity was pervasive throughout the country and increased nationwide, particularly in the North West region." 
As the report noted, the predominant religion in the country's northwest region is Islam. 
"There was pervasive violence involving predominantly Muslim herders and mostly Christian, but also Muslim, farmers, particularly in the North Central, but also in the North West (where most farmers were Muslim) and South West regions," the report noted. 
"According to the Nigeria security tracker maintained by the Council on Foreign Relations, there were an estimated 10,399 deaths from violent conflict during the year, compared with 9,694 in 2020."
The report cited killings of Christians that CP had previously reported on, such as the death of a 39-year-old Christian pastor and his 3-year-old son by radical Fulani herdsmen in 2021. 
The same month that Blinken first announced Nigeria's removal from the CPC list, he met with high-ranking government officials in Nigeria and raised concerns about religious freedom issues. Blinken and U.S. diplomats also met with President Muhammadu Buhari and Vice President Yemi Osinbajo.
"U.S. officials also addressed religious tensions and efforts to bring religious groups together with several state governors – including the governors of Kaduna, Kano, Benue, Nasarawa, Taraba, Borno, Plateau, Akwa Ibom, Enugu, and Abia States – and other government officials throughout the country," the report reads. "They discussed government and government-supported grassroots efforts to reduce violence, combat insecurity, and promote religious freedom and interreligious tolerance."
The bipartisan U.S. Commission on International Religious Freedom, which advises the State Department and Congress about religious freedom matters, criticized Nigeria's removal from the CPC list. 
"USCIRF is especially displeased with the removal of Nigeria from its CPC designation, where it was rightfully placed [in 2020]," USCIRF Chair Nadine Maenza said at the time.
Nina Shea, a human rights lawyer and director of the Hudson Institute's Center for Religious Freedom, told CP last year "the State Department has missed the big picture of vulnerable Christian minorities of northern Nigeria being repeatedly attacked and driven from their villages by Muslim extremists and their agents who act with complete impunity."
"Authorities fail to investigate and prosecute the perpetrators of these large-scale atrocities, and moreover prosecute and threaten local journalists who report on them," she stated. 
"There's an incomprehensible gap between the State Department's reporting and what desperate Christians on the ground are reporting to religious freedom advocates here. This gap reflects State's overreliance on sources that it and [United States Agency for International Development] funds, which in turn push a political narrative favored by State. That narrative says that northern violence is driven by a conflict over a scarcity of resources as a result of climate change."