Bill Lenz, Pastor Who Dedicated Ministry to Suicide Prevention, Takes Own Life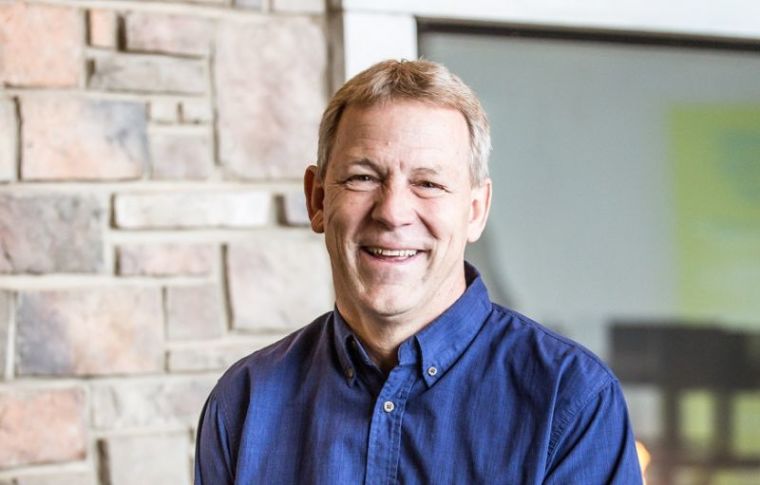 Bill Lenz, a Wisconsin pastor who dedicated much of his life to suicide prevention, stunned family and friends Monday when he tragically took his own life after a months-long struggle with depression. He was 60.
"With heavy hearts, we must share some devastating news. Our beloved Senior Pastor, Bill Lenz, passed away on the afternoon of Dec. 4. Bill had been suffering from depression for the last three months. He was seeing a counselor and doctor, and reaching out to friends for help in walking through this, but depression eventually claimed his life on Earth," Christ the Rock Community Church in Menasha announced in a Facebook post Tuesday.
The church's Executive Pastor Curt Drexler said in an interview with The Christian Post Tuesday that Lenz was sent on sabbatical after he revealed to elders and other ministry leaders that he had begun experiencing sudden panic attacks.
"Over the last three months, he had what he would have just called anxiety. He would have bouts where he would be close to panic attacks or he would have panic attacks. And it was just so mysterious for him because he had never dealt with anything related to that at all," Drexler said. "It was troubling to him. 'Like where did this come from.'"
It was also troubling, Drexler explains, because of who Lenz was — an optimistic suicide prevention advocate.
"Bill has always been an optimistic, faith-filled man and that's how we're gonna remember him. Christ the Rock was birthed out of a street ministry called Solid Rock and in those days our mission, we felt, and our calling was to simply share the Gospel with all who wanted to hear. But our audience often were individuals who were in trauma. They may have had any number of life-controlling issues — alcohol, drugs, certainly poverty, homelessness — but also suicide was one of those areas where we were deeply involved in," Drexler said.
When the church decided to release Solid Rock as a parachurch organization it was converted to a suicide prevention outfit called Life Promotions. That organization is led by the late pastor's brother, Bob Lenz, who speaks to about 500,000 teens and adults across North America annually at school assembly programs and faith-based outreaches and events spreading hope to combat suicide and other challenges.
"In those early days one of the first things we had was a suicide hotline for individuals who were feeling hopeless so that we could offer hope 24 hours a day, seven days a week. So that was in our legacy, it was in our roots and has always been true for us as a church, counseling here," Drexler said.
"We have over 60 lay counselors here who are busy continuously. There's a waiting list for people to get in, so this is at our heart being able to reach people where they're at. Just as Christ accepts us we wanna accept them, and so this has been Bill's heart. He led the way for this and in his private conversations with individuals who had reached out to him and individuals he had reached out to, this is what he was known for. That is why it is maddening to know that he in his darkest hour lost track of that hope," he added.
Drexler said it was difficult for Lenz to open up about his struggles but even though he did, he never admitted to having suicidal thoughts.
"Obviously we're all still in shock and in disbelief. We could put 100,000 names in front of us of people we think might have done something like this. Bill would have been at the bottom of that list," he said. "That's why we know it wasn't Bill that made this choice but the condition that he was experiencing."
While Lenz was slow to talk about his depression, Drexler said he opened up enough to his elders and those close to him in the church to get help.
"But he never led us into the darkest hours that he had. He would tell us he had these moments of anxiety. He would tell us that he had trouble sleeping, but we regularly asked if he had any self-destructive thoughts and he would always push that away as far as possible that, 'no, of course not, I would never consider it,'" Drexler said.
"He wasn't moping around ... he was depressed but we were not concerned because we were going out to lunch with him. We were doing things. I just spent a week hunting with him in South Dakota. And so he was doing normal activities. He wasn't doing the stereotypical signatures that we would be looking for for someone who is suicidal," the executive pastor continued.
Members of Christ the Rock Community Church, which attracts about 2,000 worshipers weekly, are expected to gather at the church on Wednesday from 6:30-8:30 p.m. to grieve and comfort each other.
"Oftentimes it's possible, especially within the church, that we want to move on too quick to biblical truths and clichés about God's sovereignty and so on, which are all true, but sometimes at the expense of really being able to deal with the grief as it really is. That's what we want to give people an opportunity to do tonight. Just to love on one another and be the family that they are," Drexler said of the meeting.
Members touched by Lenz's ministry have been openly grieving the loss on the church's Facebook page.
"Bill led me to Christ in 2012. After my own suicide attempt and battle with addiction, Bill preached to me about the hope and forgiveness offered in Jesus. Without Bill, I might not be here either. You will be greatly missed. Although I never expressed how much I owed to you, I'm looking forward to telling you all about it one day when I join you in the presence of our beautiful savior," wrote Steven Worthey.
Ellen Margaret added: "My heart is so very heavy hearing this news. My tears won't stop. He will be missed more than words can say. He was an amazing man, who was such a beautiful example of what it looks like to be a true Christ follower. His love of Christ was contagious whenever he preached. His messages were straight forward and filled with wisdom. My family is together and living with faith and hope because of this man. It was an honor knowing him. My prayers go out to all of his family. May God walk us all through such a devastating time. And I pray our CTR family will do ALL we can to move Bill's vision for our church forward." 
Drexler said his pastor's death has been a wake-up call for members of his leadership team to ensure they take time for self-care.
"The point about self-care is a wake-up call for anyone in ministry ... the house that needs the greatest painting is usually the painter, the plumber's house usually has plumbing problems because we are all concerned about doing this for others and not ourselves," he said.
"Mental illness is a very dark thing. And a very hard thing for people to understand. We deal with it on the peripheral, we're not licensed individuals when it comes to these things just our practical experience. ... Bill felt great shame going through this, feeling somehow he was at fault which was really more a symptom of his situation than a cause," he added.