Bill Voge, Christian Head of Major Law Firm, Resigns Over 'Sinful' Texts With Married Woman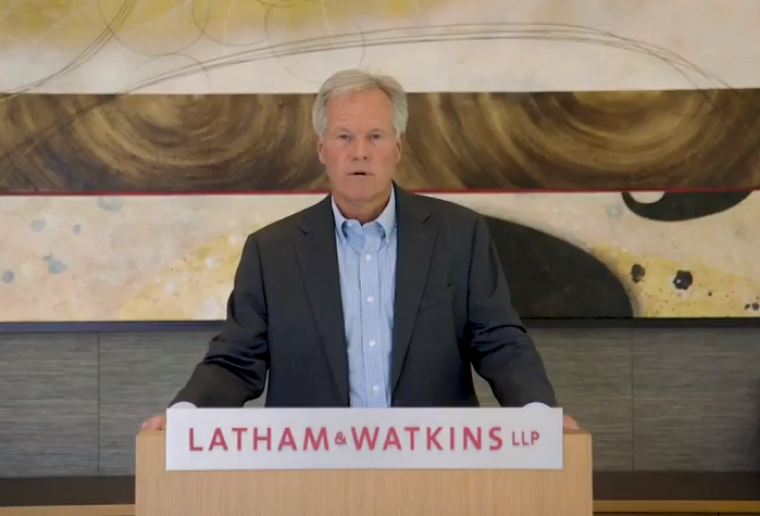 Correction appended
NEW YORK — Bill Voge, the prominent Christian chair of Latham & Watkins, one of the world's largest law firms by revenue, resigned from his post this week after admitting to exchanging "sinful" messages with a married woman he never physically met.
"It is with great sorrow that I step down as chair and managing partner of Latham & Watkins. I made a personal mistake for which I bear considerable fault and humiliation. I deeply regret my lapse of judgment and I am sorry for the distress and embarrassment I have caused my family, friends, and colleagues," Voge said in a statement Tuesday.
"My conduct falls well below the personal and professional standards I have tried to uphold throughout my entire career."
In messages seen by Law360, Voge said that his behavior "was sinful, but not a crime."
In a statement on Tuesday, Latham & Watkins said Voge, who led the firm since 2014, stepped down after engaging in conduct that, "while not unlawful, the executive committee concluded was not befitting the leader of the firm."
Voge was a member of a more than 25,000-member national Christian men's group based in New York City called the New Canaan Society, according to details cited by Law360.

The now former Latham & Watkins chair served as a board member of the men's group alongside others such as well-known Christian figure Tim Keller, who is founding pastor of Redeemer Presbyterian Church in New York City. The group, among other things, encourages men to "become better husbands, fathers, sons, employees and friends."
He also previously served as a director of Christian Camps and Conferences Inc., which runs Christian faith-based youth summer camps in Maine and New Hampshire. Voge served as chairman of a fundraising campaign for the organization that raised millions of dollars for the nonprofit. His wife, Jami Voge, also held a leadership position at a Christian nonprofit called Awakening to God, serving on the board of directors for the California-based ministry group.
The Law360 report said Voge reached out to the unidentified woman on behalf of the New Canaan Society last September with an offer to help her with "Christian reconciliation" with a member of the group. 
While the two did not meet in person, it is alleged that their relationship soon evolved to the point where they were exchanging sexually explicit text messages.
The woman told Law360 that Voge later tried to get her to visit him at his hotel room. When the relationship between the two later deteriorated, the woman reportedly contacted several partners at Latham & Watkins as well as his attorney, Terry Ekl, and his family detailing the nature of their relationship.
Both Ekl and Voge challenged the woman's version of events which they argue was designed to smear Voge's reputation as he had never been accused of inappropriate behavior before.
Even though the relationship between Voge and the woman deteriorated in November, the report said Voge maintained contact with her husband in the ensuing months. The woman was also sent a cease-and-desist letter on cyberstalking and harassment grounds.
Calls by The Christian Post to the New Canaan Society's headquarters in New York were not returned by press time but a representative of a Christian organization Voge formerly worked at but was not authorized to speak publicly said the allegations against Voge are "totally" out of character.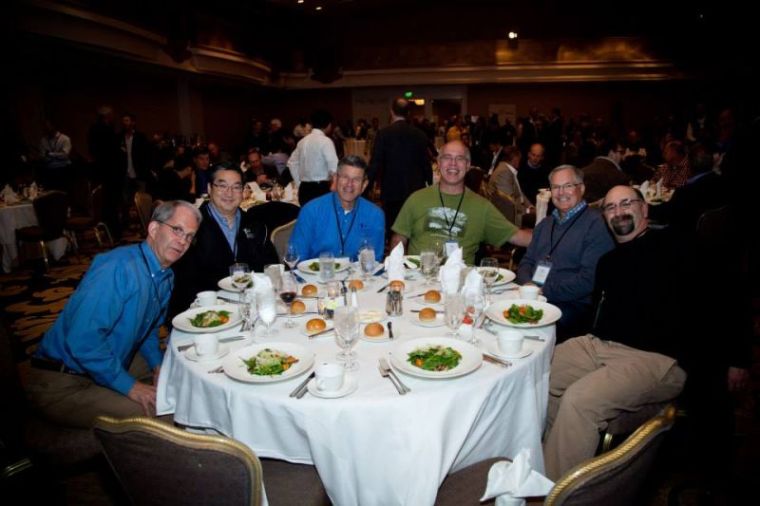 "This is totally not in his character and I think somebody got upset at him and took it out [that way]," the representative said. "He was totally set up. I think Jesus talked about it in the New Testament about throwing stones ... I think the fact that he resigned is a testament of his great character how he didn't want to get his firm involved in anything as stupid as this."
Jim Lane, a Wheaton graduate and former Goldman Sachs & Co. general partner who is currently principal of Devonwood Capital Partners, founded the New Canaan Society in his home in New Canaan, Connecticut, just over 20 years ago.
He was inspired to start the group after realizing that his life was out of control, and he was lacking meaningful friendship with other men, the group's website says.
"I was not in a good place. With every success I had really ever dreamed of professionally, in a lot of other ways my life was a wreck ... my marriage, my kids, my faith. I was isolated and alone, and when I looked around, I saw a lot of guys like me. Frankly, I was being spiritually selfish when I started this ... I needed this, and a lot of other men did too," Lane said.
The group, which has 65 chapters nationwide, says: "We welcome imperfect men, and are a community of grace. We recognize that with the best intentions, we continue to fall. We strive to encourage men to be the men that God has designed them to be, and our goal is to equip and encourage each other to become better husbands, fathers, sons, employees and friends."
Correction: An earlier version of this story said the woman's husband was a member of New Canaan Society. The woman confirmed to CP that he was not affiliated with the group.