Billy Graham Is 'One of a Kind' Says Mark Driscoll; Rick Warren, James MacDonald, Bible TV Series Producers Share Sentiment
SEATTLE, Wash. – On the eve of renowned evangelist Billy Graham's 95th birthday and his ambitious outreach event, "My Hope America," a 30-minute taped Gospel message by Graham to be broadcast nationally Thursday, several Christian leaders, including Pastors Rick Warren, Mark Driscoll, and James MacDonald, and "The Bible" TV series producers Roma Downey and Mark Burnett, gave their thoughts on the legendary preacher to The Christian Post.
"Every time I read an article or hear a report when somebody says, 'So-and-so is the next Billy Graham,' I just chuckle. There is no next Billy Graham," Driscoll, who is the lead pastor at Mars Hill Church in Seattle, told CP Tuesday during a break while hosting the Resurgence conference for Christian leaders.
When Graham was a younger man he took a lot of criticism about what he was trying to do evangelistically, said Driscoll, who is no stranger to controversy. However, Graham persevered and became a preacher with lasting, perhaps unparalleled influence.
"There was one, and it's one and done. He is one of a kind," Driscoll added. "It would be great if we could clone him and have a man like that in every generation. He is one of the men that admire and appreciate and respect the most."
Warren, author of The Purpose Driven Life and who was also at the Resurgence conference to talk about Christian leadership, said that in his life, he's had nine mentors, including his father, and of those mentors the only one that is still alive is Graham.
"Most people know Billy Graham as an evangelist and they know that he brought millions of people to Christ," he said. "He spoke to more people live than any other person in history, he single-handedly influenced our nation for over 50 years, and consulted and counseled to presidents.
"One of the things that a lot of people don't know about Billy Graham is that he was also an encourager to pastors," Warren explained. "One time in Amsterdam he brought in 12,000 evangelists from all around the world. I had written a book on Bible study methods and Billy had bought a book for every one of those evangelists and had me come in and teach it.
"He was first and foremost an encourager," he added.
MacDonald, lead pastor at Harvest Bible Chapel meeting in seven locations in greater Chicago, said that although he never met Graham, he was still impacted by his life.
"What an incredible example of persevering and tireless energy for the Gospel," said MacDonald. "His life hasn't gone perfectly. He's had heartaches, he's had disappointments, he's had setbacks, and yet he has remained faithful to Jesus and to the word of God."
He continued, "It's pretty hard not to see his unyielding focus on Christ the Savior for humanity, the forgiveness of sins, [and] the promise of eternal life. You know he's kept the main thing the main thing. I find his life extremely inspiring and I've never met Billy Graham. I lot of my friends have."
Downey and Burnett, who were at the conference to share about their upcoming movie release, "Son of God," spoke of Graham's perhaps final sermon as a tremendous "gift at this time in our country."
"He's incredible. Ninety-five and providing the world with his sermon," said Burnett.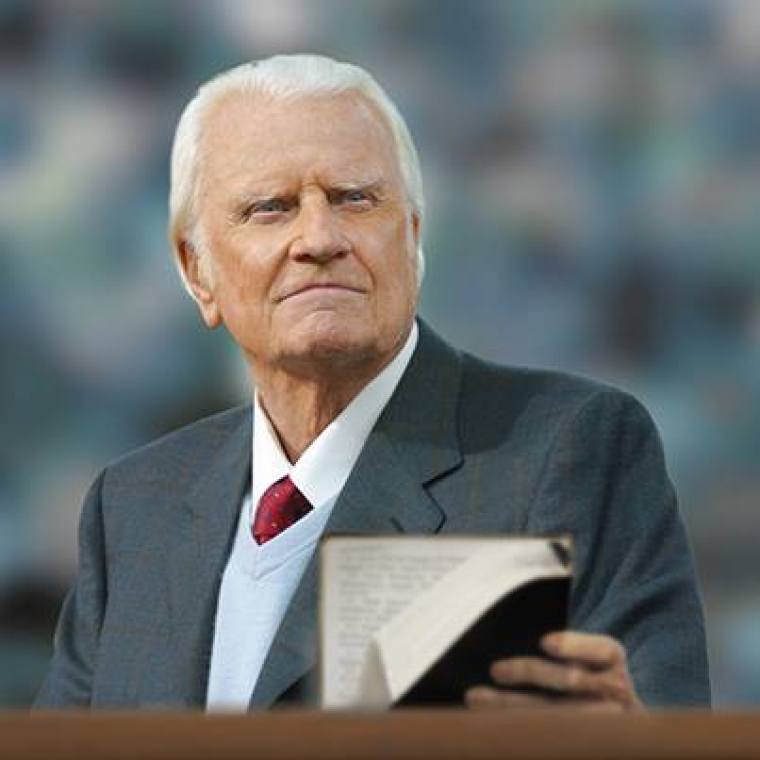 Watch full interviews, including more on thoughts on the My Hope America with Billy Graham event, in the above video or click here.