Bishop Heather Cook Pleads Not Guilty to Deadly Hit-And-Run; Family of Dead Cyclist Say They're 'Disappointed'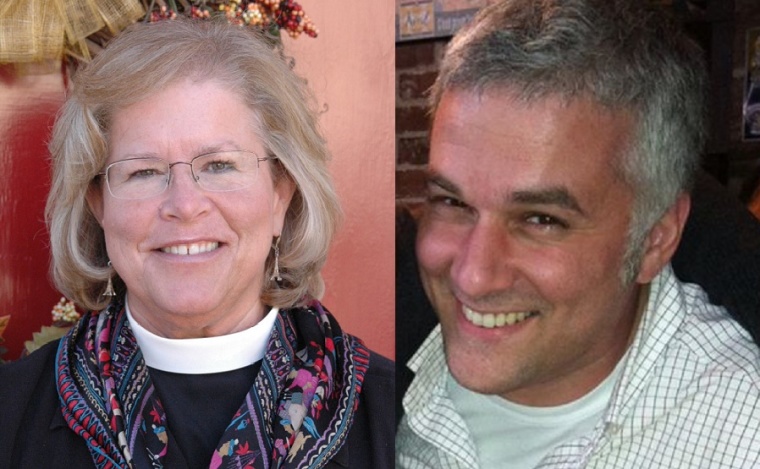 Embattled Episcopal Bishop of Maryland Heather Cook, who was charged with a drunk-driving incident last December that caused the death of 41-year-old cyclist and father of two Thomas Palermo, effectively entered a not-guilty plea at her arraignment Thursday by accepting a trial date for June.
Palermo's disappointed family members who were in court Thursday said they were "disappointed" by the bishop's actions and are hoping she will do the right thing and take responsibility for her actions.
"Today, in support of my sister, Rachel Palermo, and her young children, our family attended the arraignment of Bishop Heather Cook. We were hopeful that Bishop Heather Cook would do the right thing and take responsibility for her actions by pleading guilty. We are disappointed that this did not happen today, but we know that this is the first step in a long process," said Alisa Rock in a statement from the family to The Christian Post Thursday.
According to the Baltimore Sun, five of Palermo's family members watched in court as Cook accepted a June 4 trial date to fight the charges against her.
Baltimore's new State's Attorney Marilyn J. Mosby revealed in January that Cook, who's the first female bishop in the Episcopal Diocese of Maryland and the second highest-ranking official in the diocese, had registered a staggering .22 blood alcohol level shortly after the Dec. 27, 2014, incident that killed the beloved father.
The charges, which include driving under the influence, causing an accident due to texting while driving, and leaving the scene of a fatal accident, could see the bishop spending more than 20 years in prison and $20,000 in potential fines.
After spending nearly a week in the Baltimore City Detention Center in January, Cook eventually managed to post an "unprecedented" $2.5 million bail to free herself and checked into a rehab facility.
Palermo's family thanked authorities Thursday for the manner in which they have pursued the case against the bishop, as well as their general supporters.
"We thank the Baltimore City State's Attorney Marilyn Mosby and Assistant State's Attorney Kurt Bjorklund for their professionalism and continued dedication to this case. We remain greatly appreciative for the tremendous support that our community has shown for Rachel and her children," Rock said.