Black Pastors Demand Smithsonian Remove Bust of Racist Planned Parenthood Founder Margaret Sanger From Its 'Struggle for Justice' Exhibit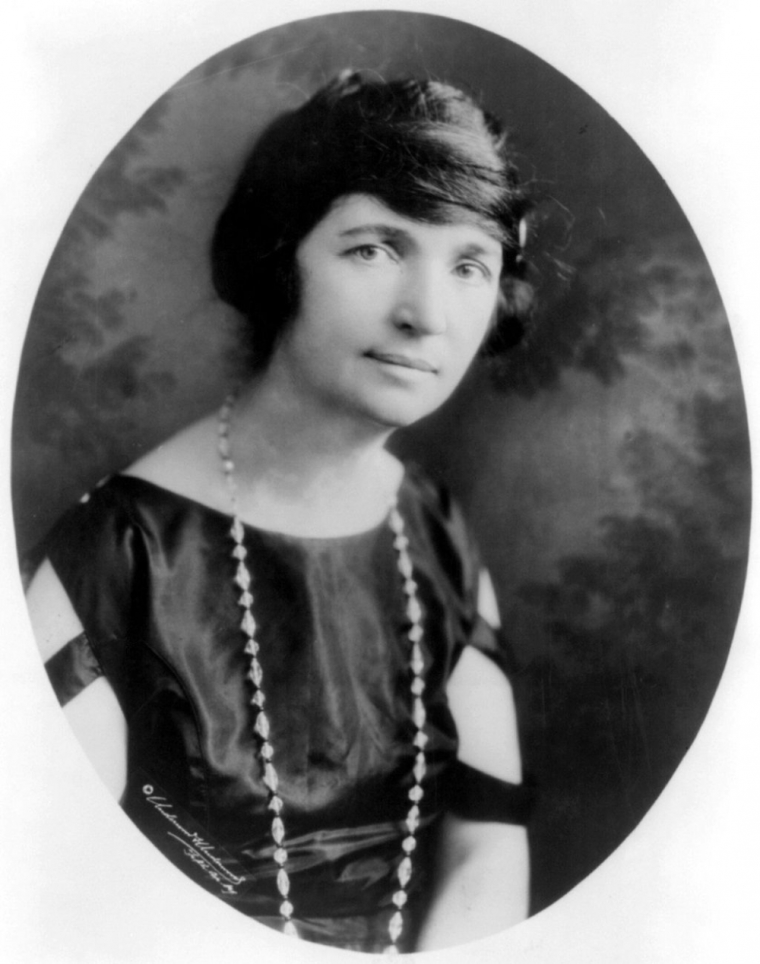 Black pastors are calling on the Smithsonian Institution to remove a bust of Planned Parenthood founder Margaret Sanger from the National Portrait Gallery's "Struggle for Justice Exhibit" in Washington, D.C.
The Smithsonian has fallen victim to the propaganda of abortion supporters, according to the group of black pastors who assert that while pro-choice activists praise Sanger as a hero, she was instead a woman who spoke at KKK rallies, advocated for "black eugenics" and wanted to "eliminate black births."
In a letter sent to Smithsonian last Friday, 10 pastors representing a coalition of clergy known as Ministers Taking A Stand, which promotes educational choice, entrepreneurship and strong families, urged the museum to remove the likeness of Sanger from its exhibit.
"Her bust should not be part of the gallery's 'Struggle for Justice' exhibit, which honors 'great achievements ... striking down long-standing segregationist practices and discrimination in American society,'" the letter asserts. "Ms. Sanger may have been a lot of things, but a 'champion of justice' she definitely was not."
"Perhaps the gallery is unaware that Ms. Sanger supported black eugenics, a racist attitude toward black and other minority babies; an elitist attitude toward those she regarded as 'the feeble minded;' speaking at rallies of Ku Klux Klan women," the letter states. "Also, the notorious 'Negro Project' which sought to limit, if not eliminate, black births, was her brainchild. Despite these well documented facts of history, her bust sits proudly in your gallery as a hero of justice. The obvious incongruity is staggering!"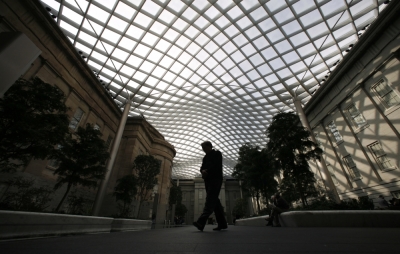 The letter reasons that the portrait gallery may have included Sanger's bust in its exhibit because the institution has fallen victim to the "propaganda" of abortion supporters, who praise Sanger as a hero. However, the letter assures that Sanger was nothing more than an advocate of eugenics and an unapologetic racist.
As busts of civil rights champions like Martin Luther King Jr. and Rosa Parks are also on display in the "Struggle for Justice" exhibit, the letter continues by saying that Sanger has more in common with evil German dictator Adolf Hitler — who wanted to rid the world of Jews — than Civil Rights leaders.
"Like Hitler, Sanger advocated eugenics — the extermination of people she deemed 'undesirables.' Finding that the American people rejected that idea, she then switched to birth control as a way of controlling the population growth of black people and others," the letter reads. "The name 'Planned Parenthood' was chosen for its obvious marketability. Who wouldn't want to 'plan' for children? The reality is that 90 [percent] of the organization's income comes from the deaths of unborn children."
The letter adds that if it were up to Sanger, King and Parks would have been aborted.
"Ironically, Sanger's bust is featured in the NPG's 'Struggle for Justice' exhibit, alongside two of America's most celebrated and authentic champions of equal rights — Dr. Martin Luther King Jr. and Rosa Parks," the letter continued. "If Sanger had her way, MLK and Rosa Parks would not have been born."
The letter comes as the Center for Medical Progress has released a series of undercover videos purporting to show high-level Planned Parenthood officials negotiating the sell of aborted babies' organs and limbs.
Although Planned Parenthood maintains that it has not broken any laws, conservatives are calling for a federal investigation into the nation's largest abortion provider, and three states have withdrawn funding to the organization.
The ministers' letter further argues that the recent videos show that Planned Parenthood still operates with Sanger's racist "vision for America," as 70 percent of Planned Parenthood's abortion facilities are located in or near African-American or Latino communities.
"This explains why elective abortion remains the number one cause of death among black Americans, higher than all other causes combined," the letter states. "We will not remain silent while the National Portrait Gallery venerates someone who sought to eradicate our very existence. Ms. Sanger was a racist, elitist, and her beliefs led to massive destruction of unborn human life. She was no hero."
The letter is only the first in a series of actions that the coalition plans to take to spread awareness about Sanger's legacy and the purpose behind Planned Parenthood, which conducts over 300,000 abortions every year.