BlackBerry Classic: Features and Specs Review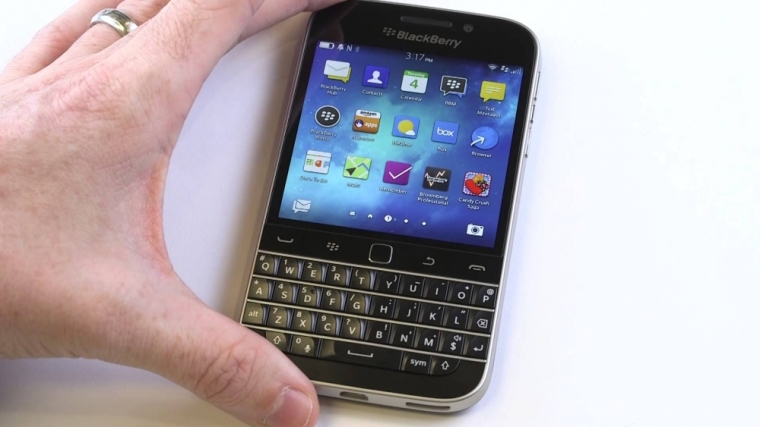 At a time when smartphones are all about touch screens, BlackBerry offers a very welcome and refreshing change of pace with the BlackBerry Classic, a phone that features a traditional keyboard. Though at first glance it looks like most of its predecessors such as the BlackBerry Bold, it offers so much more.
Fans of the brand often say that nobody does a keyboard like BlackBerry, making it the go-to phone for people who prefer physical buttons on their phones, such as Kim Kardashian, who recently admitted her love for the BlackBerry at the Re/code tech talk.
The phone, which was launched on Dec. 17, measures 5.15 x 2.85 x 0.4 inches and weighs 6.24 ounces, and it has the four-row QWERTY keyboard with physical pick-up, hang-up, menu, and back buttons as well as a track pad above it, which is a throwback to the BlackBerry phone from 2008. The buttons emit a clicking sound when pressed.
The phone has a 3.5-inch display with a resolution of 720 x 720. It comes equipped with a microSD slot and nano SIM card slots on the left side. The right side of the phone is where you'll find the volume buttons and the BlackBerry Assistant voice command button.
The phone is powered by a 1.5GHz dual-core Qualcomm MSM8960 processor and runs on the BlackBerry 10.3 OS. It comes with a 2,515mAh battery that can give you more than 11 hours of streaming video on a single charge.
It's easy to set up any email system or even Facebook or Twitter on the BlackBerry Classic, and it comes with the DocumentsToGo app which enables you to read any kind of attachments.
The BlackBerry Classic costs $449.99 off contract.