Blessing of Prince Harry, Meghan Markle Despite Divorce Shows Sequence of Sex Revolution: Southern Baptist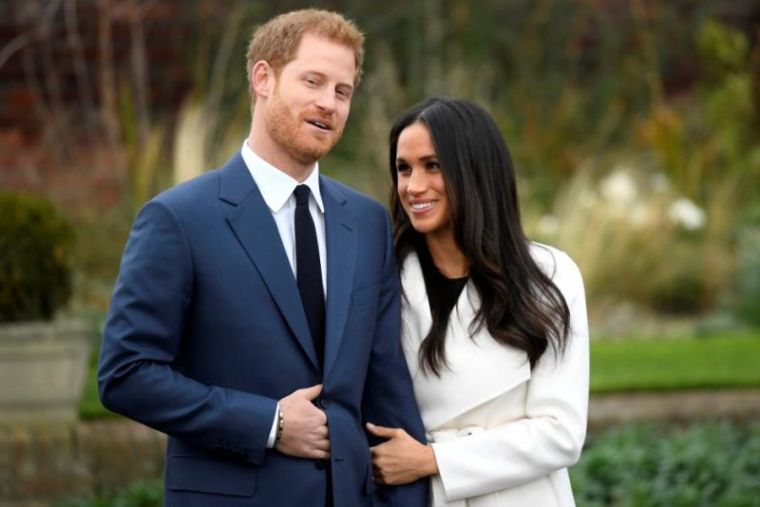 Dr. Albert Mohler Jr., president of The Southern Baptist Theological Seminary, has argued that the celebration of society, royalty, and the Church of England over the marriage announcement of Prince Harry and Meghan Markle reveals the "sequence of the sexual revolution."
Mohler argued on "The Briefing" podcast Tuesday that from a Christian perspective, what's important to remember regarding the marriage announcement, given that American actress Markle is a divorcee, is how normalized divorce has become throughout all aspects of culture.
After charting the long history of opposition to divorce by the Church, he argued that what makes the marriage announcement "so remarkable and of interest in terms of the Christian worldview is that the current Archbishop of Canterbury has indicated that he has no problem with the prince marrying this American divorcee, and he has no problem with the fact that they intend to get married in a Church of England church."
Justin Welby, the leader of the CofE, expressed in a statement his "absolute delight" at the news.
"I am so happy that Prince Harry and Ms. Markle have chosen to make their vows before God," Welby stated.
"I wish them many years of love, happiness and fulfillment and ask that God blesses them throughout their married life together."
BBC News pointed out that the CofE did not officially permit remarriage after divorce from the 17th Century until the 21st, but also pointed to 2016 statistics that show that 42 percent of all marriages in England and Wales end in divorce.
Mohler said on Tuesday that "all of this should remind us that the normalization of divorce was one of the essential preconditions for the normalization of the entire sexual revolution."
"As I made clear in my book We Cannot Be Silent, we bear responsibility as Christian churches for legitimizing divorce, at the very same time undermining marriage," the prominent evangelical stressed.
"Most weddings attract far less attention and celebrity than the wedding of a member of the British royal family, but in terms of theology and doctrine, in terms of biblical issues, we need to note that every single marriage is of equal importance, and every single compromise is thus equally dangerous."
The SBTS president noted that back in 1936, King Edward VII abdicated the throne after he chose to marry Wallis Simpson, an American who was in the process of her second divorce at the time.
"The succession in terms of this question from King Edward VIII to Princess Margaret to Prince Charles to Prince Harry is a progression in terms of the sexual revolution, a progression deeply injurious to the institution of marriage and to the witness of the Christian church," he said.
"Or put it this way: What in 1936 required a king to abdicate his throne, now produces appreciation from the Archbishop of Canterbury? That just about says it all."
Prince Harry and Markle's announcement that their wedding will take place in spring 2018 has also drawn blessings from other members of the British royal family, including the Duke and Duchess of Cambridge.
"We are very excited for Harry and Meghan. It has been wonderful getting to know Meghan and to see how happy she and Harry are together," William and Kate said in a statement.
Markle, who is said to be a Protestant who went to a Roman Catholic high school, has chosen to get baptized in the CofE before marrying Prince Harry, Kensington Palace announced.