Bobby Schuller's 'Hour of Power' Undergoes 'Significant Changes' to Lead Non-Religious People; Added to NRB Network Lineup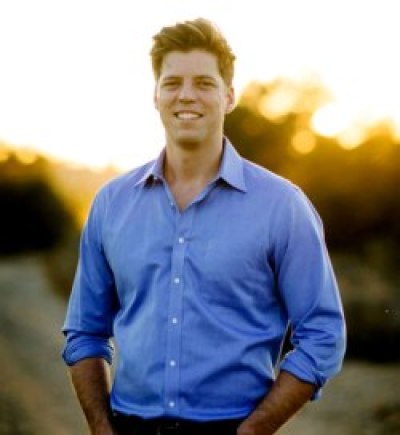 Christian television program "Hour of Power," featuring Shepherd's Grove Church pastor Bobby Schuller, has reportedly undergone "significant changes" in order to lead non-religious people "into a deeper understanding of scripture," and has been added to the NRB Network lineup for the upcoming year.
"We're pleased to add the new Hour of Power to our lineup," said NRB Network President & CEO Troy A. Miller. "We are highly selective in the programming we choose to air and I believe our viewers will find Pastor Bobby to be committed to the authority of Scripture with teachings in step with historic Christianity."
Schuller relaunched the popular program, which had originally been hosted by his grandfather, Robert H. Schuller, after he was named new lead pastor at Shepherd's Grove in California earlier this year.
On the program's website, Schuller explains that he wants the show to reach out to nonbelievers.
"It is now being shot in a new style, with gripping content, and an eye toward growth of individuals in their understanding of, and relationship with, Christ. The goal of our program is to provide spiritual principles and practices that can help people live a life of meaning."
According to a statement from NRB, "Hour of Power" has recently undergone changes "intended to place a greater emphasis on leading non-religious people into a deeper understanding of scripture while sharing principles to help them grow in their relationship with Christ."
The show will begin airing on Sundays on DIRECTV channel 378 and select local affiliates starting Jan. 4, and will also be available on several online platforms hosted by NRB.
The original "Hour of Power" program was launched in 1970, and grew to become one of the most-watched religious shows in the world, reaching 17 million viewers.
Back in October, the 33-year-old pastor of Shepherd's Grove said:
"It's clear from the overwhelming responses we have received that the message of Jesus' love and redemption still deeply resonates with people across the world. I can't wait to see how God is going to use this coming week to reach people for him."
Shepherd's Grove Church welcomed the congregation of the former Crystal Cathedral in California, which has been in possession of the Roman Catholic Diocese of Orange since 2012. The Crystal Cathedral was renamed Christ Cathedral.