Book Excerpt: Jesus on Trial: A Lawyer Affirms the Truth of the Gospel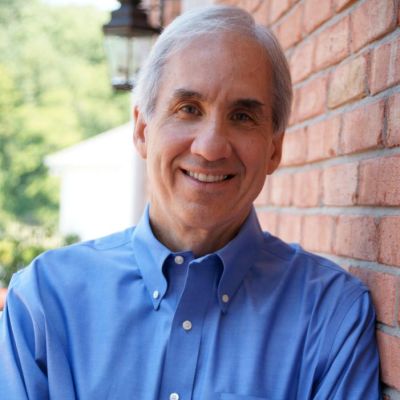 People have long believed in the divine inspiration and authority of the Bible, and the Book itself offers abundant evidence for it. For example, the Bible maintains a unified, continuous message across its sixty-six books, which were written over some 1,500 years by about forty authors. If you read it enough you can't help but notice it has the same voice of authority throughout. I'm not saying each book has a similar style or that the authorial "voice" of each biblical writer is identical, as if they were scriveners merely transcribing dictation by the Holy Spirit. I'm saying that even through the medium of these unique, individual human beings writing in different historical time periods, in different geographical settings, and sometimes in different languages, there is a distinct voice behind the voice.
In my own reading of the Bible, just as I get the innate sense that there is divine authority behind Jesus' teachings, I can't help but feel the authority of the one God of the universe behind the entirety of Scripture. This is all the more impressive when you consider that other sacred books are the product of one man, and therefore present no problem of continuity that one would expect from a book written by such diverse and remote authors. As Daniel Fuller observes, "In no other literature besides the Bible do some forty authors or editors, writing in a period of over a thousand years, in places and cultures as widely separated as Rome and Babylon, succeed in developing a body of literature that even at first inspection gives an indication of being a unity."
The first inkling I had of this, as I reported in the first chapter, was when my friend introduced me to a reference Bible. But once you begin reading the Bible in earnest you hardly need a reference Bible to notice that major and minor themes, pronouncements, and teachings are sprinkled seamlessly throughout the Testaments to create an amazing, unified whole. I'm telling you that the Bible's interconnectedness is so striking to me that on that basis alone I would be a believer. It's hard enough for one person writing quickly to remain consistent. But to present such a consistency of message themes with this diverse authorship over such a long time period would be unimaginable without a sophisticated conspiracy, and even then, it would be nearly impossible to pull off.
Indeed, I will confess that I am convinced there was a conspiracy in the authorship of the Bible, but that it was a divine conspiracy, and that God Himself was the force behind the singular, remarkable integration that I witness each time I read it. I am certain that this alone could be as convincing a proof as many will ever need that this book was given to us by God. Evangelical author Chuck Missler's description of the Bible as "an integrated message system" resonates with me. Similarly, Dr.Walter Elwell aptly describes the Bible as having "one heart beat" and as "an organic unity because an infinite God orchestrated its production."
But perhaps Dr. Colin Peckham puts it best:
The Bible is a unique phenomenon, wholly unrivaled in the world of letters. It is a literary marvel, a moral miracle. It is not the product of one editor who chose his contributors, mapped out his course of study, gave each his assignment and then brought them all together in a neatly bound volume. Its writing is as diverse as can possibly be imagined. . . . The vast differences in every aspect of its production are obvious to even the most casual observer. The authors are so different and remote from one another that they would not have been acquainted nor could they have conspired together for either evil or good purposes. . . . What a dreadful muddle it would all be if there was no central controlling influence; but it all fits together like a hand in a glove. The unity is miraculous and marvelous.
David Limbaugh is a lawyer, nationally syndicated columnist, political commentator, and author of five New York Times bestsellers: "The Great Destroyer," "Crimes Against Liberty," "Bankrupt," "Persecution" and "Absolute Power." He is the brother of Rush Limbaugh.