Born-Again Rapper Hopsin Irreverently Questions God, Bible; Reveals He's 'Lost Faith' in New Song 'Ill Mind of Hopsin 7'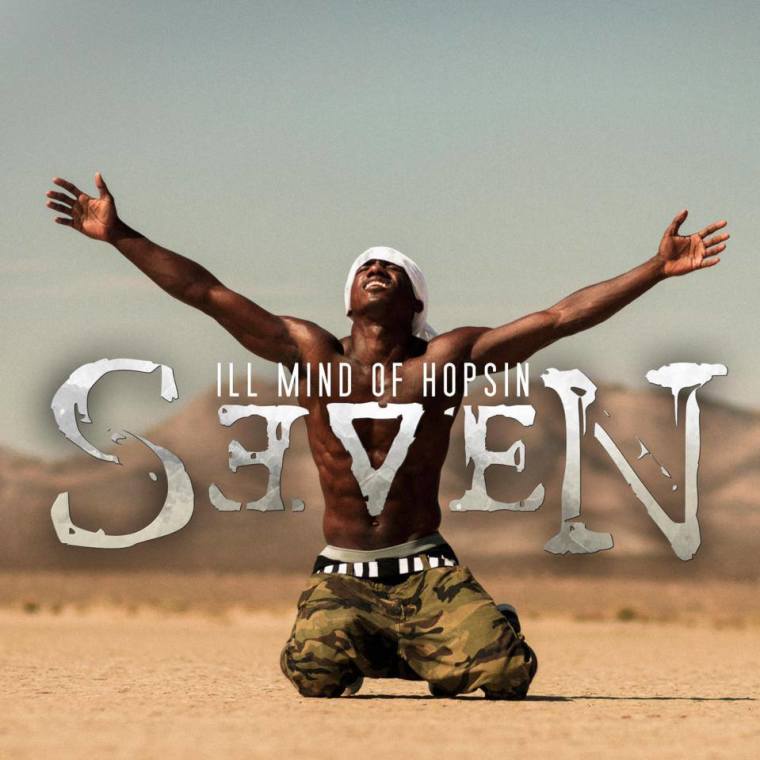 In 2012, popular California rapper, actor, director and record producer Hopsin, whose real name is Marcus Jamal Hopson, declared to the world that he found God and was ready to walk the path of righteousness. On Friday, July 18, the day he turned 28, however, Hopsin revealed to the world in a most irreverent way, that he had lost his faith, and it shook the Internet profoundly.
"In my heart, I've always wanted to do right but I never knew what right was…but it's weird, God reached down, he said 'boom! This is what you are' and I was like whoa! Not literally, I didn't fly into the air, but this happened like a few months ago. It's like I just opened my eyes and I saw everything differently," said Hopsin in an interview with Hard Knock TV, published in October 2012.
"Nobody brainwashed me with God in my head or anything, I just saw this new reality and I felt like I've been blinded and I finally took the blindfolds off…I feel like God is just telling me what I need to do and he's showing me the light," he said.
He later added: "I've been working on my relationship with God and when you work on your relationship with God, it gets to a point where you don't want to walk down the sinful road anymore. You know, I still do because I'm human, but as my relationship gets closer to God, those things are just gonna cut off in my life naturally. I'm not gonna want to do those things anymore because of what I'm becoming so I'm not necessarily saying I'm gonna be doing Christian music or music that just talks about God or I'm always preaching, but I have found God and I see things differently."
Less than two years later on Friday, however, Hopsin irreverently revealed in the angst-filled lyrics of his latest song "Ill Mind of Hopsin 7" that "I'd lost faith" and that he couldn't see that light he saw in 2012 anymore and was questioning everything around him, and it set the Internet abuzz with profound existential discussions and debates about God.
In his monologue directed at God, Hopsin declares:
Send your condolences, this is me reaching to You so don't forget
 If hell is truly your pit of fire and I get thrown in it
 I'mma probably regret the fact that I ever wrote this sh*t
 My gut feeling says it's all fake
 I hate to say it but f**k it, sh*t I'd lost faith
 This isn't a small phase, my perspective's all changed
 My thoughts just keep picking sh*t apart all day
 And in my mind I make perfect sense
In the opening moments of his musical confession, Hopsin explains that he had become burdened by judgmental people who criticized him when his lifestyle didn't appear to match his Christian confession.
He noted:
I'm staring down the road my life has gone
 Is this where I belong?
 Is it wrong to not believe in right and wrong?
 My mental state is f**king me up
 And I pry the problem while asking You for some answers
 But we don't have that type of bond
 That my desire's gone with the way that I've been living lately
 If I died right now, You'd turn the fire on
 Sick of this bullsh*t, n*ggas call me a sellout
 Cause I hopped to Christianity so strongly then I fell out
 Now I'm avoiding questions like a scared dog with his tail down
[WARNING: VIDEO BELOW CONTAINS EXPLICIT LANGUAGE]
The video of the song posted to YouTube Friday had been viewed more than a million times and attracted more than 21,000 comments as of Saturday evening. It has also been shared more than 3,000 times on his Facebook page and liked more than 11,000 times and the reactions to it have been very strong.
"No dude I'm not even religious and I wouldn't do what you just did bro. Your talent is awesome but do you really feel your bullsh*t issues are enough to completely abandon the idea of God? Seriously you never used to be this much of a little b*tch… stop complaining and do something about your bs don't just rap about it," wrote Vincent Wolfsturm, in a comment which was liked 50 times.
Angel Hernandez, however, shot back at his comment.
"How is he abandoning the idea of God? He is questioning religion. It's one thing to believe in God and another to follow a religion. I'm 'religious' and I find myself questioning it all the time. It's what humans do and I think it's okay," she wrote.
On Twitter, Tyrone agreed with Hernandez that Hopsin's lyrics are a legitimate contribution to Christian thought because as a Christian, he too has felt the same way at times.
"I'm a Christian and all but I respect Hopsin's opinion on Ill Mind 7. Can't say I never thought the same thing," he tweeted.
While describing the song as "thought-provoking," Arrion Blackstock said it was "disheartening to hear."
"Ill Mind of Hopsin 7 was pretty thought-provoking, but also disheartening to hear as a Christian," Blackstock tweeted.
In his 2012 interview with Hard Knock TV about his conversion, Hopsin said:
"It's crazy to say, I had to find out the devil existed before I knew that God exists fully and it doesn't mean that I was a devil worshipper but some people ignore the good things or great things that God does but we're quick to believe in the Illuminati and be like you sold your soul…If someone sells their soul to the devil, there obviously has to be a God on the other side," he said.
"I feel like God is saying don't lose hope, just stick with me Marcus and everything is gonna be good. Just follow my lead and everything is gonna be good so yeah, that's what I'm doing…I'm am showing love to my God and everybody should."
Perhaps he will see this light again.