Brazil President Dilma Rousseff One Step Closer to Impeachment, Led by Evangelical Christian in Congress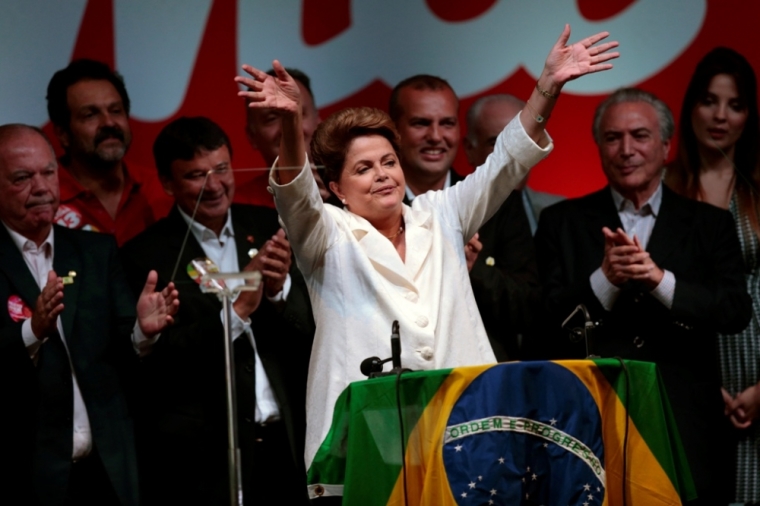 Brazil's unpopular leftist President Dilma Rousseff of the Workers' Party suffered a crushing defeat Sunday, after that country's lower house of Congress, led by unapologetic evangelical Christian Eduardo Cunha, voted to impeach her.
Thousands of pro-impeachment supporters watched for about five hours on giant screens in the streets of Brazil as members of congress voted one after the other to impeach Rousseff. When voting ended late Sunday evening, 367 of the 513 deputies backed Rousseff's impeachment, according to The Guardian. Seven deputies abstained, two were recorded as absent while 137 deputies voted against the move.
Rousseff, notes the BBC, is accused of allowing creative accounting techniques involving loans from public banks to the treasury to create an artificially enhanced budget surplus. Brazilian governments are required to meet budget surplus targets set in Congress, which investors regard as a measure of economic health.
Rousseff contends that she did nothing criminal but her opponents don't agree.
"We fought a lot to sack this corrupt government, which destroyed our industry, jobs and left chaos in all social classes," a protestor, Marisa Cardamone, 75, told AFP news agency in Sao Paulo.
Making no reference to the accounting accusations, however, many impeachment supporters in the streets –invoking God, their families and patriotism – erupted in celebration after the vote, according to BBC.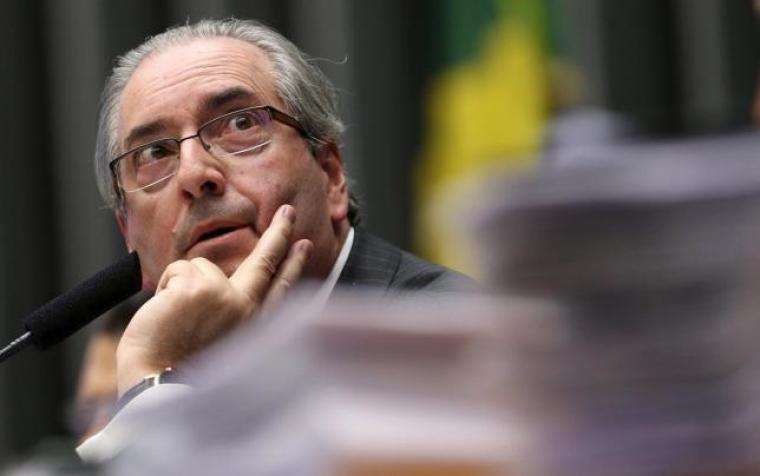 "The fight is now in the courts, the street and the senate," said Jose Guimarães, the leader of the Workers party in the lower house in conceding defeat.
The Senate will vote on whether to put Rousseff on trial in early May. If that vote passes, she will be suspended and replaced by Vice President Michel Temer. Rousseff could also be replaced by Cunha, who is the lower house Speaker or Renan Calheiros.
All three men are facing corruption allegations as well. Temer is facing the same accusations as Rousseff.
Last December according to the Wall Street Journal, federal police raided Cunha's home seeking evidence he had received kickbacks in a wide-ranging embezzlement scandal related to the state oil company Petrobras.
Cunha, however, remained unfazed by the raid and continued pushing for Rousseff's impeachment.
"I wake up at 6 a.m. My door is always open. I have no problem with this," Cunha, who is a religious conservative and former radio host, told reporters after the raid.
Cunha, 57, is also an economist by training. He broke into politics campaigning for Fernando Collor, who won the presidency in 1989 and named Cunha to run Rio de Janeiro's phone company. Collor was impeached for corruption in 1992 according to the Wall Street Journal.
Cunha's backers describe him as a dusk-to-dawn negotiator, who often uses an iPad or cellphone to send WhatsApp messages to a network of allies. He has a knack for fundraising and delivering votes. Both skills have helped him win support among dozens of lawmakers in several parties, analysts say.
If Brazil's Senate votes to impeach Rousseff, she would be the second president impeached since Brazil's 1985 return to democracy, causing deepening political uncertainty in a country that also faces a severe economic contraction, according to BBC.
An impeachment trial can last as long as six months and if two-thirds of the senators vote to impeach her, Rousseff will be out of office for good.