California Church, Congregants Open Doors to Orange County Wildfire Evacuees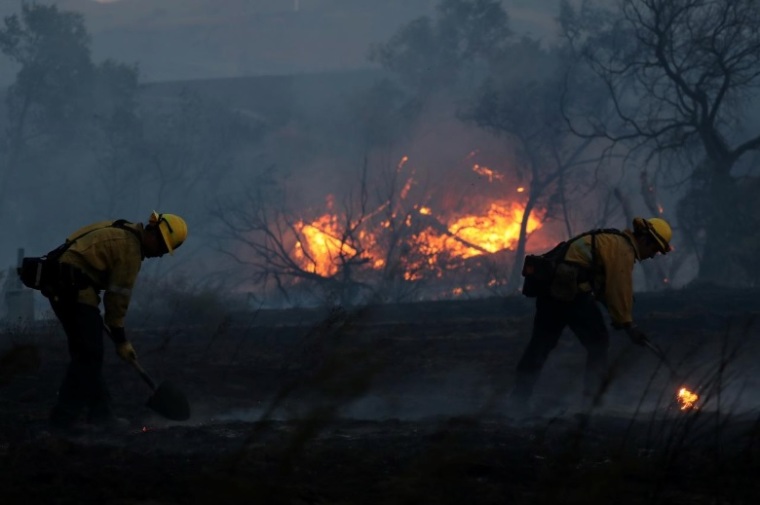 A California nondenominational church and its congregants have opened their doors to those forced to evacuate because of this week's wildfire in Orange County and will be leading a multiethnic community prayer gathering on Friday.
Members of the 1,200-member Influence Church in Anaheim Hills opened up their homes to neighbors who were forced to evacuate or suffered damage as a result of this week's "Canyon Fire 2," which began on Monday and has engulfed up to nearly 10,000 acres as of Thursday.
"During the evacuation, church members and staff helped neighbors move stuff out of their houses. We prayed for those that were in distress during that time. It was like chaos around here," Pastor Phil Hotsenpiller told The Christian Post.
Thus far, the wildfire has destroyed or damaged a total of 60 structures, including a number of homes. One person has been injured. It was reported Thursday afternoon that the fire was about 60 percent contained.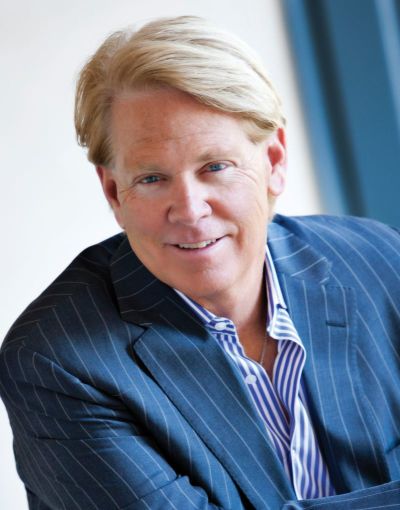 Hotsenpiller, who disclosed that he was flying to Pittsburgh for a television interview when the wildfire hit on Monday, explained that the church was also affected by the evacuation. The evacuation was issued Monday and lasted into Tuesday.
Hotsenpiller, who returned home Tuesday, said that up to 100 people have come to the church since it reopened Tuesday night. He stated that families came to the church for prayer, aid or a place to wait before they could return to their homes.
"We gave out water. We offered housing. We probably had 50 of our members offer homes for people to stay in. If they didn't want to do that, we offered to pay for their hotel," Hotsenpiller said. "Although we didn't have anyone take us up on the hotel, on the rooms they did."
Free coffee was also provided by the Bodhi Leaf Coffee Shop located right next door to the church. Influence Church owns a business park and rents out commercial space to the coffee shop and a United States Post Office.
Hotsenpiller added that the church also passed out water and snacks to those waiting on the streets.
"Some of the streets were gridlocked for three hours and they were only maybe a half-mile long. There is just no effective way to get people out of this area. It is not designed for mass evacuation," Hotsenpiller said. "You see the pictures and it looks like apocalypse."
The church pastor, who is also the author of One Nation Without Law: The Rise of Lawlessness, the End Times and the Power of Hope, said that about 20 church members ended up providing shelter to those evacuated from their homes by the fire.
"Most of the people now have gone back in their homes because they have lifted the evacuation," he said. "Some people have had minor damage and some people have had total loss. I think the thing that hit me was there is just so much [travesty] so fast that nobody knows how to mourn and how to react anymore."
One family that attends Influence Church, the Williamsons, had their home completely destroyed in the fire, Hotsenpiller explained. The mother, Erin Williamson, had just returned from Las Vegas, where she mourned the loss of a friend who was gunned down in the Oct. 1 massacre.
"Because so much has happened to her home and everything with her loss in the shooting, she has had so many donations. Literally, worldwide, people have wanted to donate and give stuff. The irony is you can give them stuff but they don't have a place to store it. They don't have a house."
The church plans to establish a donation fund for those people affected by the Anaheim Hills fire and the northern California wildfires. The wildfires in northern California have been much more severe than the one in Orange County. At least 31 have been killed as a result.   Hotsenpiller said the online fund would be created by the end of the week.
"We are also going to collect and distribute to those in need in Anaheim and in Santa Rosa," he assured.
The pastor told CP that Anaheim city council member Kris Murray called on the church to lead a prayer rally for first responders on Friday. Hotsenpiller said the prayer rally will be held at the coffee shop right next to the church and representatives from the American Red Cross and other community leaders will speak.
"We live in a largely diverse neighborhood in terms of religion," Hotsenpiller said. "We have a lot of Christians but we also have a lot of Muslim believers. We expect that it will be an multifaith gathering. It will be a good variety of people."
"We are gathering at the coffee shop to give us a little neutrality from the church," he added. "We think it is really a good move."
The church also held a prayer gathering on Thursday.
"We have a prayer wall in our church with about 20,000 prayer requests in the last three years. We have seen so many miracles," he said. "The prayer wall is really a community gathering spot for people. We have dozens of people who come in for prayer throughout the week anyway. So it is kind of natural to come and pray."