Proposed California Initiative Would Label Abortion 'First-Degree Murder'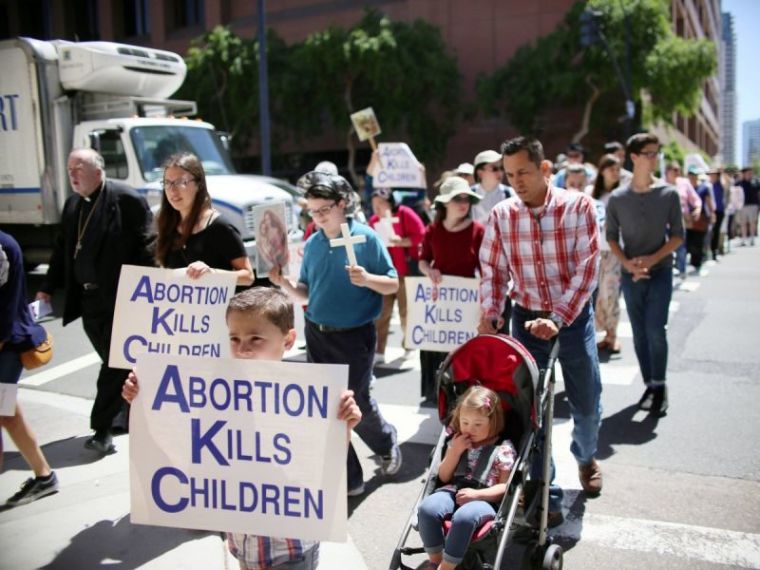 California has announced that an initiative to label abortion "first-degree murder" can gather signatures to possibly be voted on through a state referendum.
California's Democrat Secretary of State Alex Padilla announced on Sept. 8 that the new initiative was cleared to begin collecting the necessary number of signatures for the proposal to get on the 2018 ballot.
According to a press release from Padilla's office, the initiative, if approved, would end "a woman's state constitutional privacy right to terminate a pregnancy, and to use certain birth control methods."
Padilla, who's backed by Planned Parenthood and attacked the "religious right" in 2012 for the Susan G. Koman Foundation's temporary decision to stop giving money to the abortion provider, added in the press release that the initiative would "Outlaw: abortion including cases of rape, incest, or to save the life of the woman; intentionally terminating a fertilized egg; most embryonic stem cell research, some fetal tissue research [from aborted babies]; and many in vitro fertilization procedures."
"Women, medical professionals, researchers, and others, who violate these restrictions would be guilty of first-degree murder."
Pro-life activist and California resident Danny Ehinger filed the initiative. He has 180 days to gather the signatures of 585,407 registered voters, or 8 percent of the total votes cast for governor in November 2014.
"We received our circulating title to gather signatures and work to get Abolishing Abortion on the Nov. 6, 2018, ballot through a state ballot initiative that would amend our constitution. Please pray for our efforts," Ehinger posted on Facebook.
The pro-life initiative comes as a time when the California legislature is advancing or has passed various pro-choice measures.
For example, in 2015 California passed the Reproductive Freedom, Accountability, Comprehensive Care, and Transparency Act, which requires all pro-life pregnancy healthcare centers to promote abortion by displaying a sign that refers patients to abortion clinics.
This year, the state legislature is considering Assembly Bill 569, which critics argue will force pro-life groups to hire pro-choice workers.
AB 569 prohibits an employer from "any adverse employment action against an employee based on the employee's reproductive healthcare decisions" and from requiring "an employee to sign, agree to, or adhere to a code of conduct or similar document that purports to deny any employee the right to make his or her the employee's own reproductive healthcare decisions, including the use of a particular drug, device, or medical service."
According to a poll from the Public Policy Institute of California released earlier this year, 71 percent of Californians believe that the government "should not interfere with a woman's access to abortion."