Candace Cameron Bure Celebrates 40th Birthday With Christian Band 'for King & Country'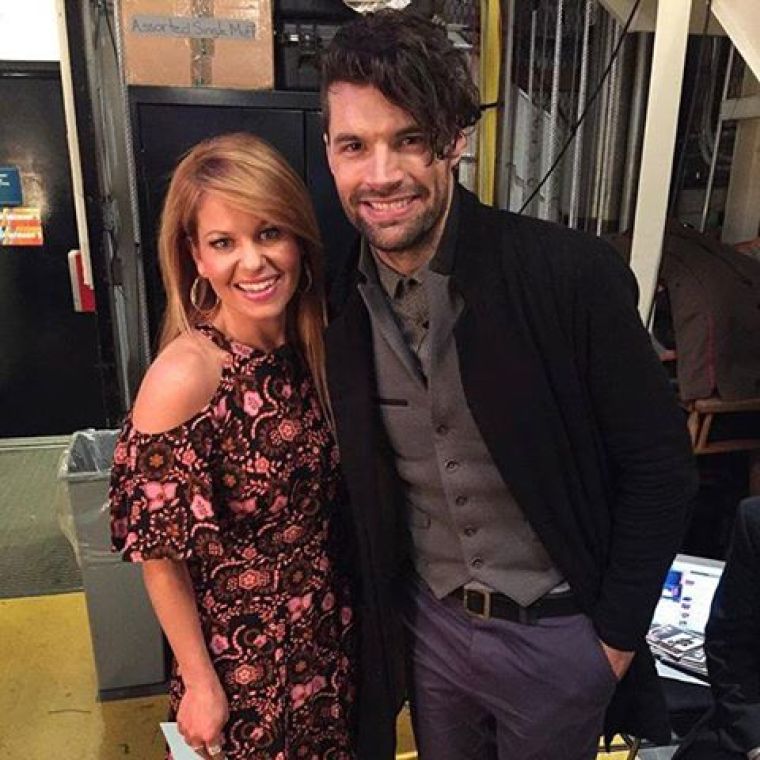 Candace Cameron Bure has been on full celebration mode for her 40th birthday, and in a live taping of "The View" was consumed with tears as her favorite band, for King & Country, brought her daughter on stage for a surprise concert.
Two-time Grammy Award winners for King & Country debuted their new song, "Priceless," from their forthcoming movie of the same name, live on the popular talk show Wednesday morning. The performance was in honor Bure, but also marked the first time the group performed the song on national television.
Midway through the song as the Australian duo sang about the value of women, Bure's 17-year-old daughter, Natasha, joined the band on stage to sing the second half of "Priceless."
The proud mom regularly posts videos of her only daughter singing worship songs in church, but being surprised on live TV overwhelmed Bure, who just watched and cried. When finished, she ran up on stage and gave her daughter a hug as they cried together.
Co-host Raven-Symone asked Natasha how her family was able to keep the surprise a secret from Bure, as she's known to be the "mama hen." Natasha replied, "Well, we are good secret keepers!"
Shortly after, the rest of the Bure family was called out from backstage and her husband, Valeri, and sons, Maksim and Lev, joined them.
When asked to say something about his mom, Lev talked about the legacy his mother has already made in her 40 years of life. He also said she's a great mom and the whole family is proud of her.
The "Fuller House" star and her husband did not hold back from showing one another affection. The two have been married for 20 years and Valeri could not help but gush over his wife when given the floor to speak. "It's been a great journey. … Happy birthday, sweetie! It's been awesome, and we're so happy to be here for you. We love you!" The former international hockey player added.
Bure was also surprised by her parents and sister during the live taping, and received personalized videos from the "Full House" cast, whose new series, "Fuller House," was just renewed for a second season. Bure is also a new advice columnists for J-14 magazine, along with her daughter.