Candace Cameron Bure Defends Starbucks Red Cup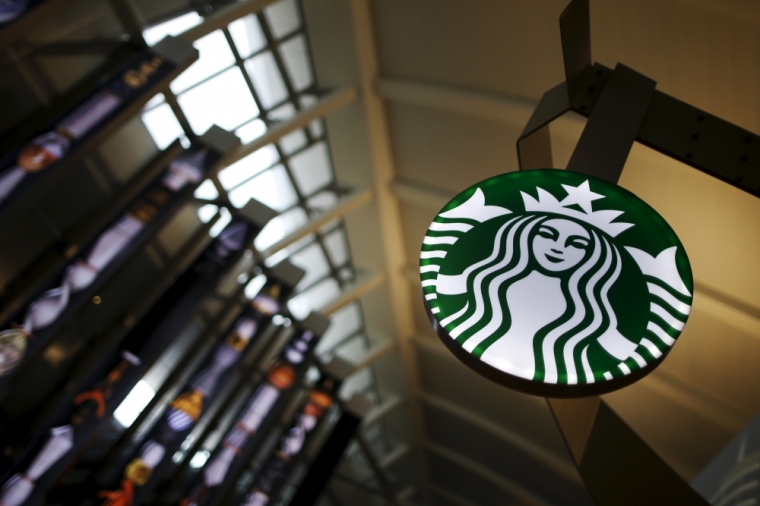 Starbucks is brewing a fresh pot of controversy.
The specialty coffee company's annual red cup is causing quite a stir — not because of what's in the cup, but for what's on it — or isn't on it. This year's simple red cup is devoid of Christmas or holiday motifs, and that's ruffling feathers, especially among many Evangelicals who feel that Christmas has been left out.
Many social media users commented that Starbucks was deliberately attacking Christianity and the birth of Jesus through its lack of Christmastime cup decor, claiming a Starbucks "war on Christmas."
Popular Facebook preacher and former TV and radio evangelist, Joshua Feuerstein, commented to his 1.8 million followers, saying, "Starbucks removed Christmas from their cups because they hate Jesus."
Feuerstein then instructed followers to ask Starbucks baristas to write "Merry Christmas" on their cups, instead of their names, and to use the hashtag #MerryChristmasStarbucks on social media.
Famous actors and politicians have also joined in revolt against Starbucks. Even Donald Trump weighed in on the controversial cup during a rally in Illinois on Monday. "No more 'Merry Christmas' at Starbucks. No more," he said. "Maybe we should boycott Starbucks."
"The View" co-host Candace Cameron Bure, noticeably annoyed by reaction to the cup, took to Facebook with her argument. See the former "Full House" star's comments below:
Starbucks War on Christmas?
 It's a red cup, folks.
 Until Starbucks puts a baby Jesus or nativity scene on the cup while saying Merry Christmas, then pulls it because they say it's offensive, let's talk. I don't remember Starbucks ever being a Christian company, do you?
 A Santa, a snowflake, some holly, a polar bear, some jingle bells or plain red cup don't define Christmas for me as a Christian. My relationship with Jesus does.
 So, I will joyfully sip on my Starbucks coffee, in a plain red cup, and instead of complaining about the lack of decorations, I will lovingly share the Good News of Jesus Christ with friends and co-workers or anyone who's willing to engage in conversation.
 Merry Christmas to all!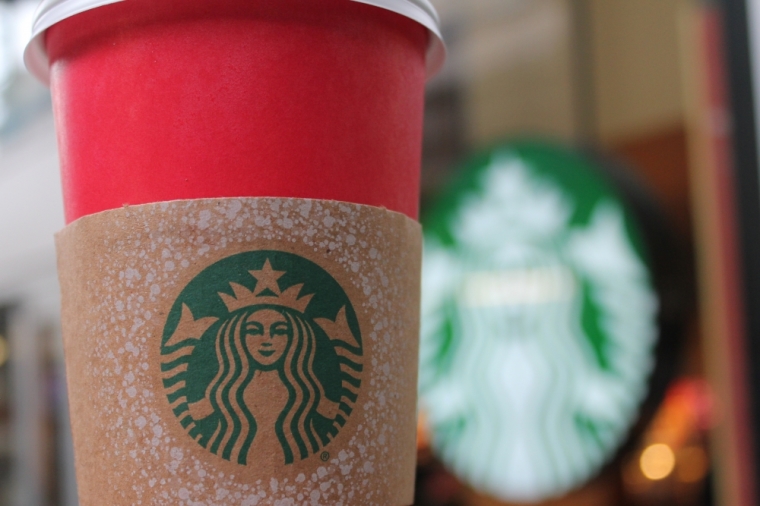 Hunter Frederick of crisis management and PR firm Frederick & Associates shared Bure's sentiments. He was asked to represent Feuerstein after his Starbucks rant went viral on Facebook, but declined.
"The pastor who posted the video about the Starbucks cup, Joshua Feuerstein, I believe is fishing for some media attention," Frederick told The Christian Post. "As someone who gets people media attention for a living it's quite apparent by his website and social media profiles that he has taken pastoring to a part-time level and is focusing full time on becoming the next "it" Christian celebrity pastor," he said.
Many argue that some Christmas traditions have nothing to do with celebrating the birth of Christ and eschew concepts like Santa Claus, and other seasonal traditions, claiming that they are a diversion from the true meaning of the season.
Frederick added: "The phrase 'Merry Christmas,' while [it] is a staple of the Christian faith, is something we in our human nature have only recently adapted as a 'Christian thing,' considering the phrase 'Merry Christmas' appears nowhere in the Bible. Yesterday was National Orphan Day and at a time where Christians could own the mainstream news cycle with this important message. This 'pastor' clogged the news cycle with this nonsense."
Many believers agree with Bure and Frederick and think the Starbucks red cup "war on Christmas" is a unnecessary distraction from the Christmas season and gives Christians a bad name. Memes are now circulating the Internet stating that a cup should not define one's Christianity.
jeannie.law@christianpost.com