Casey Anthony Reality Star? 'I Need to Work on My Brand,' Says Acquitted Mother
Casey Anthony, who was acquitted of killing her 2-year-old daughter Caylee in July 2011, is reportedly ending her spiritual development to seek reality television stardom.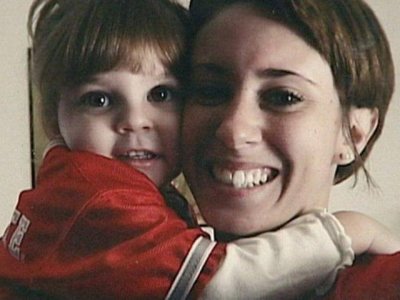 Although news reports over the past year have stated that Anthony has sought spiritual counseling after dealing with the traumatic death of her daughter, People magazine reports that the 26-year-old Florida woman is now focused on rebuilding her image.
"She loves being notorious," an insider revealed to the publication. "One day she said, 'I need to work on my brand,' which is so strange for me and so foreign from what she should be doing."
The insider told the publication that Anthony was advised that her new priorities may get her in trouble.
"I said, Casey, what brand? You're not selling anything," the insider said. "You're a lost girl who got in a lot of trouble."
However, a friend of Anthony's reportedly told the publication that she has already been impacted by the fame brought on by being a defendant in the case of her daughter's death.
"I am one of the most famous people in America," Anthony reportedly said. "I'm on Saturday Night Live."
Although a jury decided that Anthony was not guilty 12 months ago, an anonymous friend of hers has allegedly said she enjoys being a villain.
"Casey is manipulative," the friend revealed in a Radar Online report. "She relishes the fact that she is a villainess."
After Anthony denied killing her daughter once again in a Piers Morgan CNN interview last month, the prosecuting attorney in the case said the public's negative perception of her is her own fault.
"I'm not going to get all weepy at the thought of Casey not being able to go out and party," attorney Jeff Ashton told People magazine. "She brought it all upon herself, and she has to live with it – which is incidentally a luxury that Caylee will never get."
Casey Anthony Speaks out (Video Diary)
Casey Anthony Attorney Jose Baez with Dr. Drew