Catholic Priest Discovered Dead on Christmas Day in Mexico Was Strangled; Pope Francis Condemns 'Unjustifiable' Murder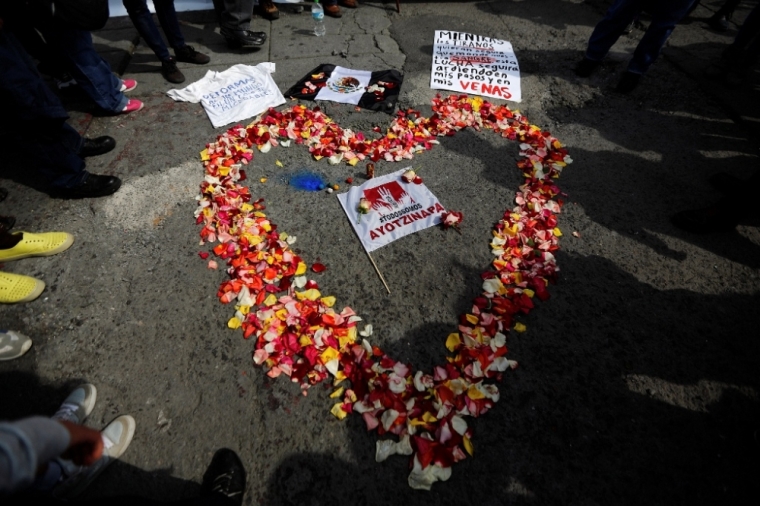 Investigators in the southern Mexican state of Guerrero have revealed that a Roman Catholic priest who was discovered dead on Christmas Day last week was strangled to death, and not shot, as initial reports had claimed. Pope Francis has condemned the murder, calling it "unjustifiable."
"There has been a poor handling of information, because Father Lopez Gorostieta did not die from a gunshot, he died of strangulation, according to the autopsy," Attorney General Miguel Angel Godinez said on Monday.
The Rev. Gregorio Lopez Gorostieta was kidnapped earlier last week by armed men from a seminary in Ciudad Altamirano, EFE reported.
Lopez' body was apparently found "in a state of decomposition," Godinez said, and added that officials are following several "sensitive" lines of investigation.
"It is a murder that moves us and pains everyone. I am personally supervising the investigation," the attorney general added.
The discovery of the murder has hit hard Mexico's Catholic community. And the pope sent his condolences and condemned the attack, saying that Lopez was the victim of "unjustifiable violence."
Earlier in December the Vatican noted that Mexico is the most dangerous country in Latin America for priests. In the past 24 years, statistics have shown that there have been at least 47 attacks against members of clergy committed. Three priests were murdered in 2014 alone, the victims of violent robbery or failed kidnapping attacks.
Uganda priest Father John Ssenyondo was found dead in a secret grave in a Guerrero diocese in November, while the the Rev. Ascension Acuna Osorio was found murdered in the Balsas river near his parish of San Miguel Totolapan in September.
Mexican priests and the Christian faithful in Mexico have said that they're trying "not to fall into pessimism" in the wave of continues gang violence in the country. The kidnapping and presumed murder of 43 students at the hands of cartel members in September sparked several nationwide protests against police corruption and lack of government efficiency.
"The country is experiencing difficult times, perhaps a crisis of confidence in society, in the authorities, there are many doubts. However, there are priests and faithful who are looking for solutions, in order not to fall into pessimism," the Apostolic Nuncio in Mexico, Archbishop Christophe Pierre, said at the time.
Rev. Javier Castrejon, a priest in Ciudad Altamirano, theorized that Lopez was killed during a robbery. He rejected the idea, however, that Lopez could have been killed for condemning the abduction of the 43 students, noting that virtually every priest in Ciudad Altamirano has spoken out against the incident.