'EVE Online's' Citadel Expansion Pack: CCP Games Confirms it's Coming Soon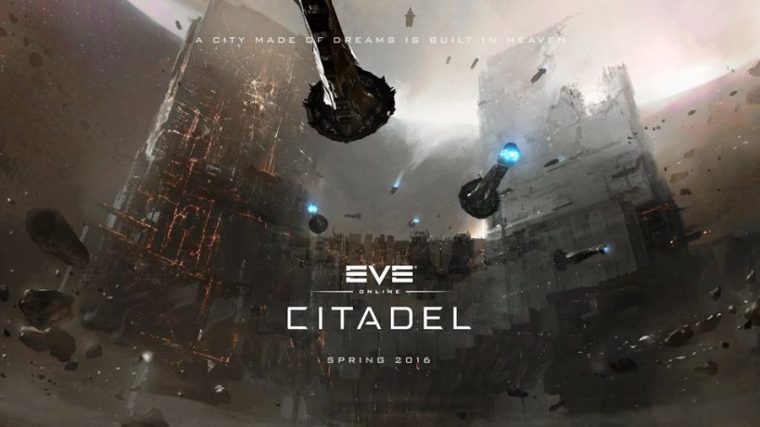 CCP Games has announced it will soon launch an expansion pack for "EVE Online," entitled "Citadel," that's set to arrive in Q1 2016.
Icelandic developer CCP Games is currently preparing "Citadel," an expansion pack for its player-driven MMORPG, "EVE Online," with a release date scheduled for the spring of 2016, complete with a host of changes and all-new features.
"Citadel" will reportedly be rebooting all of the capital ships, and adding to citadel construction features. Players will be presented with smoother running gameplay after CCP Games relocates and makes major adjustments to its server.
With the expansion pack named after the iconic structures in the game, players should expect even larger citadels becoming part of the gameplay action, and giving them new ways with which to craft their own space empire and fully enjoy the "EVE Online" experience.
CCP will also be plugging in new camera options with the expansion, which will allow players to take in-game photos of their citadels and share them with their friends and fellow gamers online.
"Citadel" will also allow players to dock ships at their citadels' ports to do business, similar to "EVE Online's" in-game stations. In case of attacks, the ships will be equipped with their own weapons, including missiles, torpedoes, and flak cannons to defend themselves against intruders.
Even as CCP will be enacting these larger changes, they have also provided smaller touches in terms of visuals and special effects.
The game developer is reportedly readying more features to announce during its EVE Vegas 2015 special event that is speculated to bring even more anticipation for the upcoming "Citadel" expansion pack."
"EVE Online" was initially launched in May 2003 for PC, OSX and Linux, giving players the opportunity to pilot a variety of customizable ships through a galaxy composed of 7,800 star systems connected to one another via stargates, and engage in several in-game professions, such as mining, trading, combat, exploration, piracy, and others.