Chaz Bono 65 lbs Weight Loss: 'I Feel So Much Better' (VIDEO)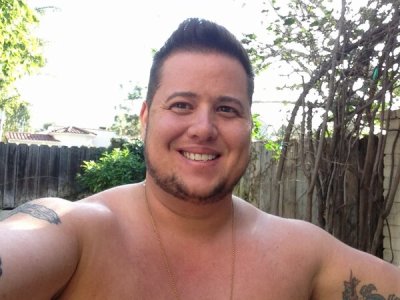 Chaz Bono has lost 65 lbs, and is happier than ever with his continued weight loss.
Just earlier this month he showed off that he'd lost 60 lbs, but that good progress has continued and in just a matter of weeks he's managed to lose another 5 lbs.
Bono has been trying to lose weight since last November, and originally put forward a goal to lose 50 lbs. However, after much hard work he easily managed to surpass that weight loss goal, and has now set his goals higher, aiming to lose 80 lbs.
With his fast weight loss continuing he now remains just 15 lbs short of that new goal, and it would take a brave person to doubt he will get there within the next few months given his good progress.
Bono has said to People magazine: "Physically, my body feels just so much better … I'm in a lot less discomfort when I exercise and am doing physical stuff. All of my numbers are all normal now, which is great – my blood pressure, my cholesterol."
He added, "I just have a lot more confidence, and that feels really cool. I really like what I see in the mirror."
The former Dancing With the Stars celebrity has insisted that despite setting goals, his weight loss challenge is not about hitting numbers to show off, but is about changing himself – his lifestyle, and becoming a healthier person all round.
Bono has taken to social media site Twitter to push that point forward, insisting that he is not on a diet, but rather undertaking a complete lifestyle change: "I find it so ironic that I'm getting tweets from folks asking me for diet advice. It's not about dieting, it's changing eating habits 4ever."
Bono has reported: "To me, it was never really about a number. It was just about getting healthy and feeling and looking better. So I'm just kind of letting my body dictate."
He concluded, "I've been eating the same way now for months and months and that hasn't changed. I'm going to have to eat this way for the rest of my life."
Chaz Bono Talks WeightLoss Battle