Chicago Bears' Sam Acho Wants to Be a Light for Jesus in NFL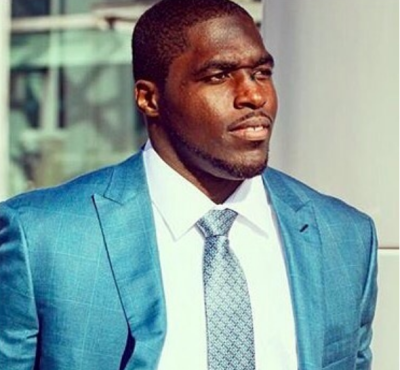 Sam Acho is praying to be more than just the best linebacker in the NFL, but someone who can help be a light for Jesus Christ in the league.
In a Chicago Sun Times report, the 29-year-old Chicago Bears Outside linebacker, spoke about his desire to share the Gospel with his teammates.
"I've always thought, man, I'd love to ... share the Gospel with my teammates. I want to be a light to my teammates," Acho said. "There's a bunch of guys in the NFL that need Jesus. We all need Him."
"Let me get to the people that may never hear, and let me be a light to them."
As the son of a preacher, Acho said faith is a large part of his life. He detailed having day-to-day conversations with God in the same way he would a close friend.
"My faith is a part of who I am. There are so many times I have conversations with God throughout the day like moment by moment, minute by minute," He said before reenacting a conversation he would have with God. "It's like, 'all right Lord, I need some guidance, I need some direction, what do you think about this?' I almost talk to Him like He's one of my friends."
While Acho said the Holy Spirit is guiding him, he admitted the "question is, am I going to listen?"
After seven seasons in the NFL, Acho has not been without injury. In 2013, he suffered a broken ankle but acknowledged that things could have been worse in the high contact sport.
"I would have thought or could have easily had a big-time injury, and, for some reason, it was avoided. So I believe that God's looking after me, watching over me," he said. "So I don't think about the injuries."
What Acho does think about is being the best linebacker in the league, which is something he focuses on in prayer.
"My prayer is I want to be the best outside linebacker in the NFL," he said. "And so my prayer is, like, 'Lord' — he's already given me the ability — 'but help me believe that I can achieve that.'"
When he isn't on the football field, he spends the offseason doing missionary work in his parents' home country of Nigeria. Through Living Hope Christian Ministries, a nonprofit organization operated by his parents, Sonny Acho and Christy Acho, the NFL player has helped build a medical center that will provide Nigerians with around-the-clock medical care.
Last June, Acho credited the grace of God for making it all possible.
"What usually happens is we go for two weeks and we bring surgeons and the surgeons remove hernias and cataracts and give out medicine, but then we leave and people don't really have any help," Acho previously told ChicagoBears.com. "So our goal and dream has been to build a medical clinic where people can get year-round care. We've had that dream for three or four years and this year by the grace of God that dream is coming into fruition."