Chick-fil-A Helps Elderly Couple Trapped in Houston Home; They Ordered Burritos and Rescue Boat (Video)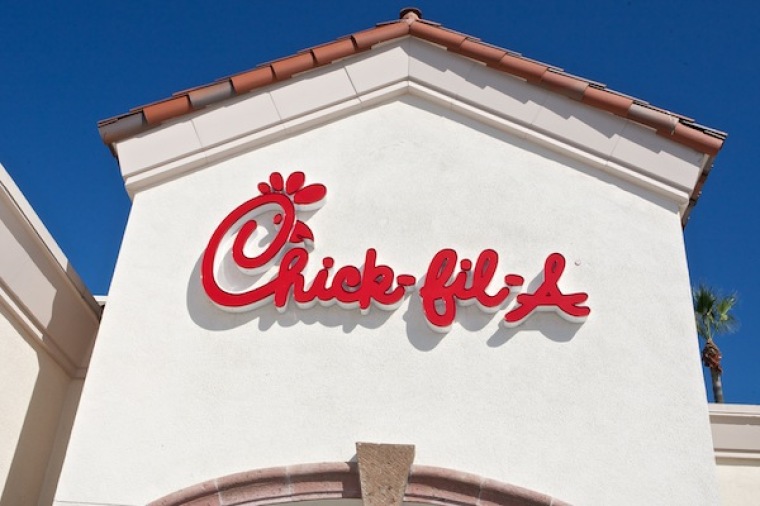 Chick-fil-A came to the rescue for one elderly couple who called the popular chain restaurant and ordered two burritos and a rescue boat after being trapped in their Houston home due to Hurricane Harvey.
On Monday morning, J.C. Spencer and his wife Karen of Houston were trying to evacuate their home but could not get a hold of a rescue team. Spencer then decided to call their local Chick-fil-A and ordered two chicken burritos and a side of help.
"I ordered two grilled chicken burritos with extra egg and a boat," Spencer, shared in an interview with Good Morning America. "And can you believe that one of the managers of Chick-fil-A, she sent her husband to pick us up and we are so grateful."
The acclaimed restaurant known for its chicken and Christian practice of never opening on Sundays, responded to their call and sent over a boat for their belongings and two jet skis to save the couple.
Spencer and Karen were known to order breakfast from their local Chick-fil-A on a regular basis and although the restaurant was closed on Monday, due to the deadly rising floodwaters someone happened to be at the right place at the right time.
Chick-fil-A Manager Jeffrey Urban said he was just stopping by the restaurant on Monday to check on things. While there, he noticed the phone was ringing continuously he checked the phone and found it was the Spencers.
According to the store manager, Spencer wittingly placed his regular order and then requested help, explaining that the floodwaters in his home were now at a dangerous level and 911 was not responding to his calls.
"He was saying he was trying to reach out to people, and he couldn't get any response from 911," Urban told HLN on Thursday. "So he called Chick-fil-A to see if we could help him out. And it was such a blessing that, in that exact moment, I was there to answer the phone and get him help."
Once off the phone, Urban called the store owner and HR director, who had a boat, to coordinate a rescue effort for the elderly couple.
The photos of Spencer and Karen sitting on jet skis have now gone viral as the story circulates the web. Urban revealed that Spencer called Chick-fil-A again, just two days after the dramatic rescue. This time, he really did just want his breakfast burrito.