Chile Moves to Legalize Abortion Despite 100,000 Pro-Life Christian Opposition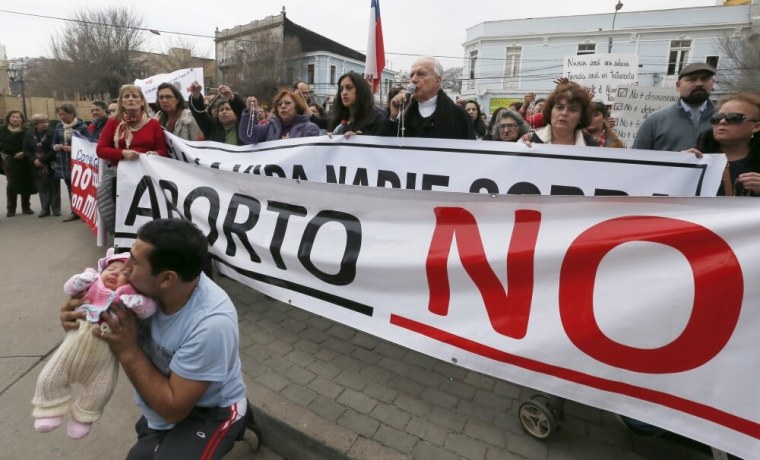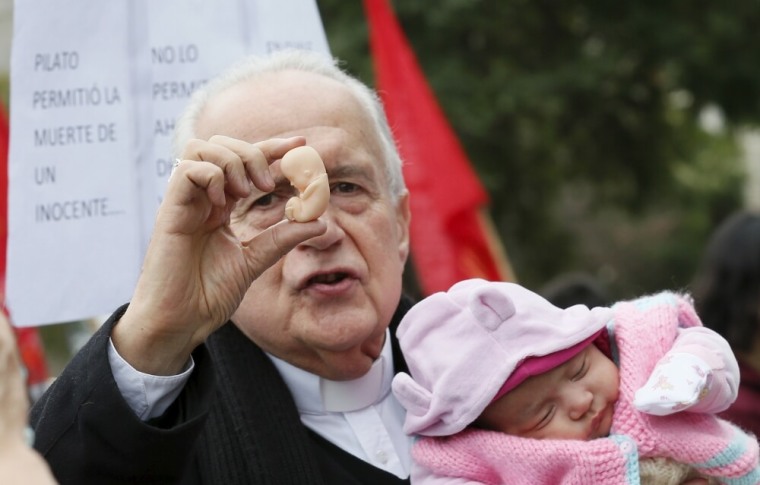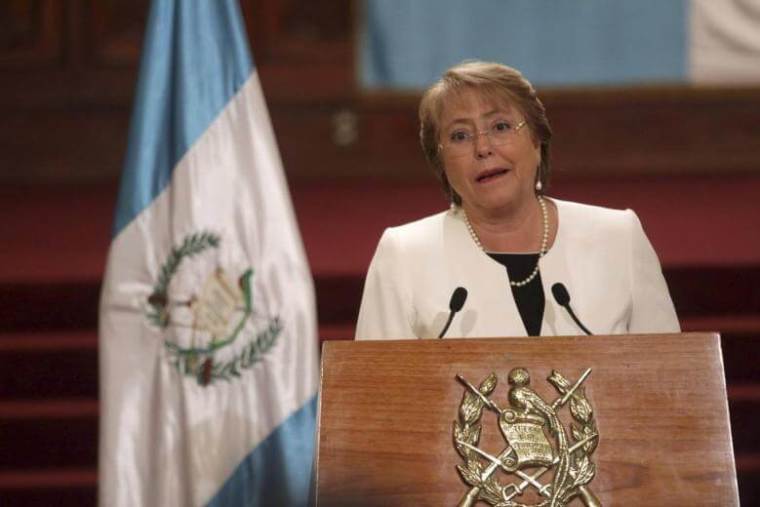 View Photos
Chile's Senate Health Commission voted in favor of legalizing abortion on Tuesday, moving one step closer to lifting the total ban on the practice, despite opposition from a majority of citizens including 100,000 Christians who marched in a pro-life rally ahead of the vote.
Latin American network teleSUR reported that three out of five senators voted to approve a bill that decriminalizes abortion in the cases of rape, when the mother's life is at risk during a medical emergency, or if the baby is said to have "serious defects."
The bill, which seeks to lift the ban on abortion implemented by the regime of Augusto Pinochet in 1989, has been backed by President Michelle Bachelet and the Christian Democratic Party, which is part of the ruling coalition, despite protests from Christians.
Catholic News Service reports that close to 100,000 Christians participated in a pro-life rally against the bill in Santiago on Saturday, with nuns, priests, families and students from different backgrounds singing songs and waving banners reading "Chile no matas" (Chile don't kill).
The festival included testimonies against abortion, with one man, Massiel Moreno, revealing that his mother had been raped and chose to undergo an abortion. While the abortion didn't kill Moreno, injuries he sustained in utero resulted in him being born with cerebral palsy.
"I was adopted by a loving family who couldn't have children. They did the very best they could for me, and here I am today, married with a beautiful 9-month-old daughter, the continuation of the gift of life that God gave me," he said.
LifeNews added that evangelical Christians, alongside Roman Catholics and others, denounced the legislative push by Bachelet, and criticized the Christian Democratic Party for supporting the bill.
"It is a mockery that members of a party that calls itself 'Christian' dare to legalize the killing of the innocent," Carmen Croxatto of Chile's Pro-Life Pro-Family Network reportedly said.
Pro-life leaders, such as Elizabeth Bunster of Chile es Vida, have warned that limited abortions would only pave the way for widespread use of abortion in society.
Bunster said that a number of other countries around the world have also started with the partial legalization of abortion, and "ending up with even more horrific consequences and all the damage that comes in the wake of abortion to society in general."
Pro-choice Socialist Senator Fulvio Rossi argued, however, that "it's an atrocity to force an 11-year-old girl, victim of rape, to keep her baby, or to risk the life of a woman when her pregnancy can cause her death," as reported by radio station Bio Bio Chile.
BBC News noted back in March that Chile's lower house of Congress approved the pro-abortion bill 66 to 44 votes.
The government is now expecting the bill to pass the larger Senate, ahead of local elections in October, looking at a third legislative debate before January 2017, so it can become law.