Chinese President Xi Jinping to Communist Members: You Must Be 'Unyielding Marxist Atheists'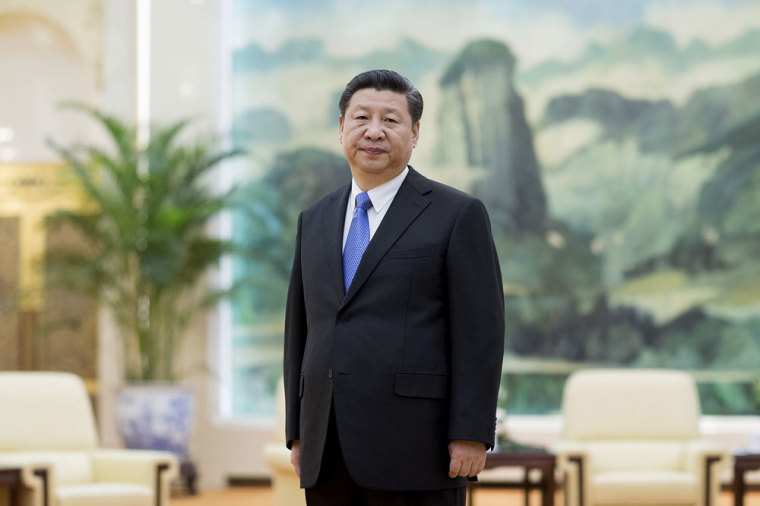 Chinese President Xi Jinping told his Communist Party members that they must be "unyielding atheist" who will command Christians and other religious groups in the country.
"Religious groups... must adhere to the leadership of the Communist Party of China (CPC)," Xi told senior party officials at a conference, as reported by the official Xinhua news agency.
He added that Communists must be "unyielding Marxist atheists," who are given the mission to "resolutely guard against overseas infiltrations via religious means."
Xi argued that China grants its citizens "freedom of belief" while at the same time opposing extremist ideology, and vowed to continue following that principle.
"We should guide and educate the religious circle and their followers with the socialist core values," the Chinese president added.
Human rights and persecution watchdog groups have continuously criticized China's treatment of religious minorities, claiming that the Communist Party carries out widespread persecution against religions that it deems a threat.
China Aid and other groups have accused Xi's administration of specifically targeting Christians in an ongoing church cross demolition campaign, which has seen hundreds of rooftop crosses and churches demolished over the past several years, leading to the arrests of several pastors and human rights activists.
Last week China Aid reported that a government-sanctioned church demolition team attempted to bury alive a house church leader and his wife in China's central Henan province, who had tried to oppose the destruction of their church.
While the church leader, Li Jiangong, managed to escape, his wife, Ding Cuimei, suffocated to death beneath the rubble.
China Aid President Bob Fu said that the "bulldozing and burying alive Ding Cuimei, a peaceful and devout Christian woman, was a cruel, murderous act."
Fu added: "This case is a serious violation of the rights to life, religious freedom and rule of law. The Chinese authorities should immediately hold those murderers accountable and take concrete measures to protect the religious freedom of this house church's members."
Fu previously told The Christian Post that despite the government's attempts to deny the ongoing persecution, the Communist Party is very worried about the growing number of Christians.
"The top leadership is increasingly worried about the rapid growth of Christian faith and their public presence, and their social influence," Fu told CP back in February.
"It is a political fear for the Communist Party, as the number of Christians in the country far outnumber the members of the party," he added.
There has been public outcry against the destruction of churches, with an estimated 100 church members gathering together and deterring a demolition team last week at Yingmochen Church, a house church in Ningbo, Zhejiang.
One church member said: "We are very disappointed in the government. What should we do in confronting this type of government? How [loud] must we shout? How much must we pray to God? We have been plundered and coerced, and our lives are full of all kinds of danger. There was a [Christian] sister who was buried alive ... We really hope the authorities will pay attention to us and be concerned about us."
Another Christian by the surname Wu added: "The government does not take our pain, helplessness and misery into consideration."