Pastor Jailed for Protesting Cross Demolitions Released by China Ahead of Obama Meeting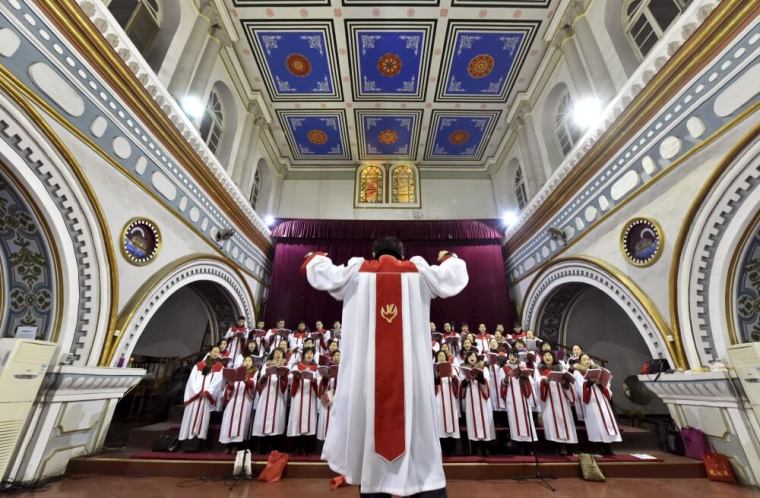 The Chinese government has reportedly released from prison the Rev. Gu Yuese, the former leader of Hangzhou's Chongyi Church, the largest government sanctioned church in the country, ahead of President Xi Jinping's scheduled meeting with President Barack Obama.
Herald Malaysia Online reported that Gu, who was formally arrested on embezzlement charges, was held in detention for close to three months for speaking out against the government's church crosses demolition campaign, which has been going on for almost two years now.
The megachurch leader has been placed under "residential surveillance" following his release, which persecution watchdog group International Christian Concern warned means he is not entirely safe yet.
"Praise God Chinese Pastor Gu Yuese has been release from detention!" ICC said in a note on Tuesday, adding that the move by the Communist Party is "likely a precursor to the Chinese president's visit to the United States."
ICC added: "Pastor Yuese is not completely out of the woods because residential surveillance could likely be or become the notorious black jail. If he is placed under its restrictive rules, he will not be allowed to leave his home or speak with anyone."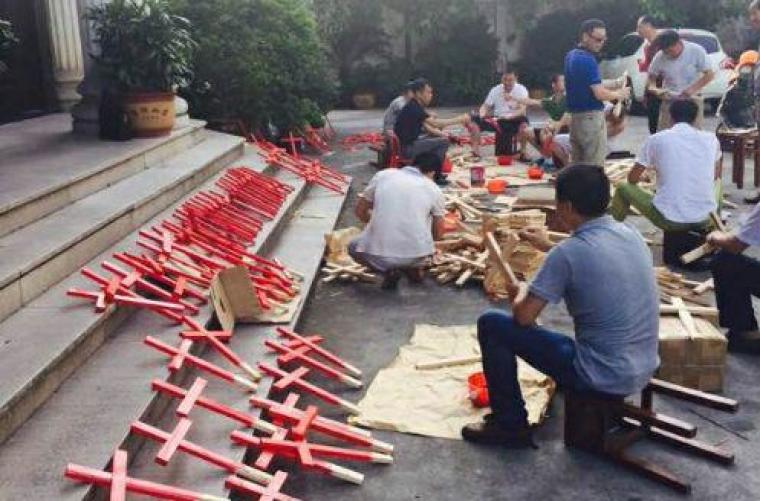 Obama and Xi are set for more high-profile meetings later in April, which will include discussions on climate change, nuclear security, world economy and other topics.
The Chinese government has been accused by groups such as China Aid of forcefully taking down church crosses as part of a larger campaign to suppress the rising tide of Christianity in the world's most populous nation.
"The top leadership is increasingly worried about the rapid growth of Christian faith and their public presence, and their social influence," Bob Fu, founder and president of China Aid, told The Christian Post back in February.
"It is a political fear for the Communist Party, as the number of Christians in the country far outnumber the members of the Party," he added.
Fu has also suggested that the limited interaction the pastor has had with his congregation, in the form of letters appearing to urge support for the government, could have been forced.
A letter sent in February to the Chongyi Church congregation allegedly from the pastor claimed that he has accepted the investigation for his "own benefit."
"Please have faith in our government and judicial department. They will do their work rigorously, abiding by the laws and unearthing the truth with impartiality, justice, and public transparency," the letter read.
"They will correct any mistakes, if any have been made, and guard against them if none were committed. Instead of assembling and inquiring, please pray!"
Obama has been urged to discuss China's human rights record with Xi in meetings, with the bipartisan Congressional-Executive Commission on China stating in a letter in late March that the Chinese president is overseeing an "extraordinary assault on civil society, the rule of law, and the freedoms of religion, association, and assembly."
"President Xi must not be permitted to again visit Washington without any accounting for the severe erosion of human rights and rule of law which has taken place on his watch and with his authorization," added the commission in its letter to Obama, led by U.S. Rep. Chris Smith, a New Jersey Republican.