Chris Brown Tells Critics: 'Find God, Then Happiness Will Follow'
Chris Brown Tells Critics: 'Find God, Then Happiness Will Follow'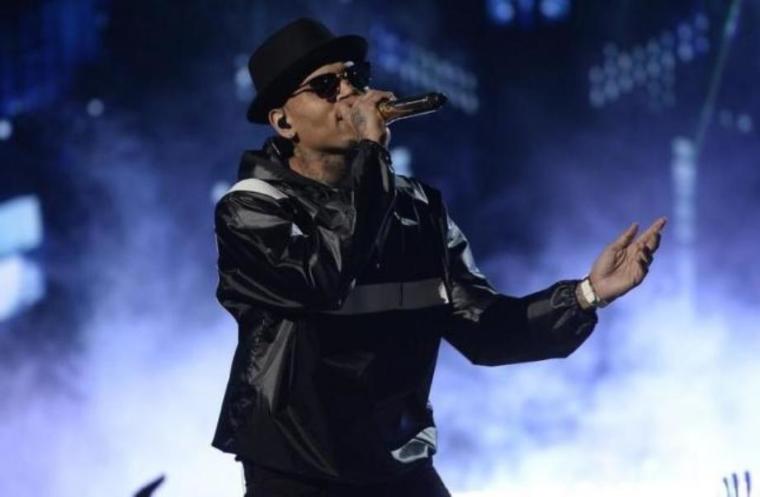 Chris Brown is telling his critics to find God after the R&B singer was scrutinized for gifting a former domestic violence victim with a car and toys for her children.
Brown, the 26-year-old singer who is gearing up to release his Royalty album on Dec. 18, is also giving back to the less fortunate in the process. Aside from giving 2,000 turkeys away in Queens, New York, the entertainer is gearing up to donate $1 from each Royalty pre-order album sold to CMN hospitals.
His most recent act of giving happened on Dec. 5, when Brown presented domestic violence victim Jessica Roncalli with a car at the Boys & Girls Club of Hollywood. He took to Instagram to explain the importance of giving back to a woman whose story hit close to home.
"This woman has dealt with domestic abuse through her life and her three wonderful children had to experience that. I see myself when I looked into their eyes," Brown revealed on Instagram. "The amount of strength this woman has is remarkable. I hope I could make their Christmas a great one. I hope the kids love all the toys and things I got for them. And for moms. I hope I could put a smile on this family's face."
Still, the singer admitted that he was not always focused on giving back in his career.
"I've been very fortunate and blessed with so much in my life and I always thought that it was supposed to be that way. I was selfish, arrogant, and cold hearted," Brown wrote two days ago. "I'm able to bless and inspire so many others and I realize that now."
Brown previously served six years of probation for assaulting his ex-girlfriend, singer Rihanna, in 2009 with subsequent acts that followed.
When critics' comments on his Instagram post were less than supportive, the singer told those scrutinizing him to "find God."
"It's people like you that obviously are envious and miserable. I don't need a pat on the back. Just like I don't need your approval to buy a single mother and her three children gifts," Brown wrote. "What has your favorite celebrity done to help the problem you create? Find God, then happiness will follow."
It seems Brown has been trying to turn over a new leaf since the birth of his 1-year-old daughter, Royalty, whom he shares with model Nia Guzman-Amey. While celebrating his 26th birthday on May 5, Brown took to Instagram to share his seemingly newfound positive outlook on life.
"We create our own outcome and destiny in life. My path has been a very blessed 26 years on this planet and I'm still learning I can only be the best I can be," Brown wrote." Sorry enough with the rants! Thank God! I'm grateful and thankful."
Despite many of the obstacles and setbacks he has faced publicly, Brown has made it clear that his Christian faith molded him throughout the years. In 2012, the singer appeared on MTV's "This is How I Made It" program where he opened up about his humble beginnings in a church where he grew up in Tappahannock, Virginia.
"It was difficult growing up. We didn't have everything we wanted," Brown revealed on the episode that aired three years ago. "We were used to two pairs of shoes for a school year. We used to go to church every day. I was one of those kids that had more church clothes than school clothes."
The Grammy Award-winning R&B star said church taught him a lot about music and he spoke about the place of worship becoming a form of discipline for him as a child.
"Monday, Tuesday, Wednesday we had choir rehearsal and the band, the whole nine. So being able to get that music lesson was also a blessing in itself," Brown said on the show. "It was also a discipline. I think my mom knew what she was doing like, 'OK I'm going to keep you out the streets and put you in the church first.'