Chris Oyakhilome, Leader of Global Christ Embassy Church Accused of 'Adultery,' 'Unreasonable Behavior' in Divorce Filing by Wife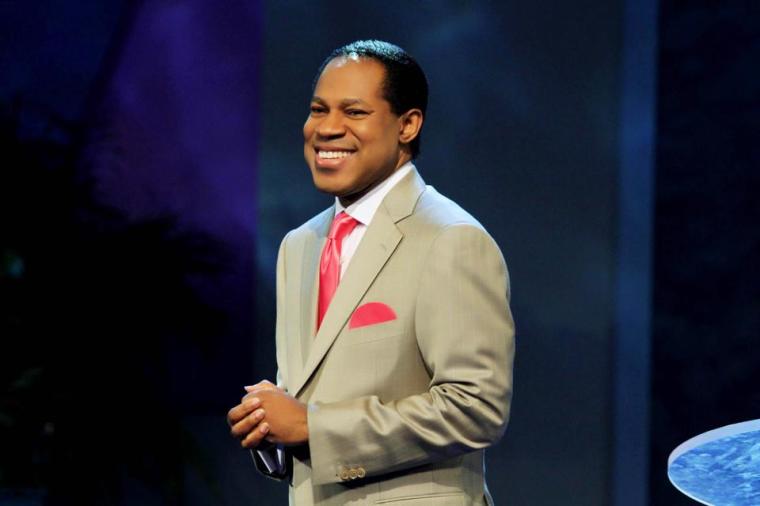 After months of public speculation about the health of their marriage, reports revealed Friday that Anita Oyakhilome, wife of popular charismatic preacher Chris Oyakhilome who heads the Believers' Loveworld Ministries, also known as Christ Embassy Church headquartered in Nigeria, has filed for divorce from her husband citing "adultery" and "unreasonable behavior."
Pastor Oyakhilome founded Christ Embassy, a successful congregation with branches in Nigeria, South Africa, England, Canada and the United States, according to Forbes. The network has made him one of the richest pastors in Nigeria with an estimated net worth of $30 to $50 million as of 2011. He is president of the Believers' Loveworld Ministries while his wife is vice-president.
Forbes notes that his publishing company, Loveworld Publications, publishes "Rhapsody of Realities," a monthly devotional he co-authors with Anita. It is reportedly the world's No. 1 daily devotional selling more than 2 million copies monthly at $1 a piece. Oyakhilome also owns television stations, newspapers, magazines, a hotel, a fast-food chain, and other holdings. His Facebook page, Pastor Chris Live, has nearly 1.5 million followers.
News outlet, TheCable first reported the news of Anita's divorce filing Friday.
"She [Anita] outlined several allegations against the pastor which TheCable cannot publish for legal reasons. The divorce case, with Suit No FD14D01650, was filed on April 9, 2014, at Divorce Section A, Central Family Court, First Avenue House, High Holborn, London, U.K., on Anita's behalf by Attwaters Jameson Hill Solicitors, a full-service law firm with expertise in commercial law and a strong consumer focus in family, wills and estate, personal injury law and medical negligence," said TheCable.
Pastor Oyakhilome, however, has denied his wife's allegations through and elder of the church and argues that she is being influenced by "bad friends" who want to break up their home.
Anita reportedly thinks she has been demoted in the ministry while her husband has allegedly accused her of trying to usurp power and exercise authority over her seniors in the ministry.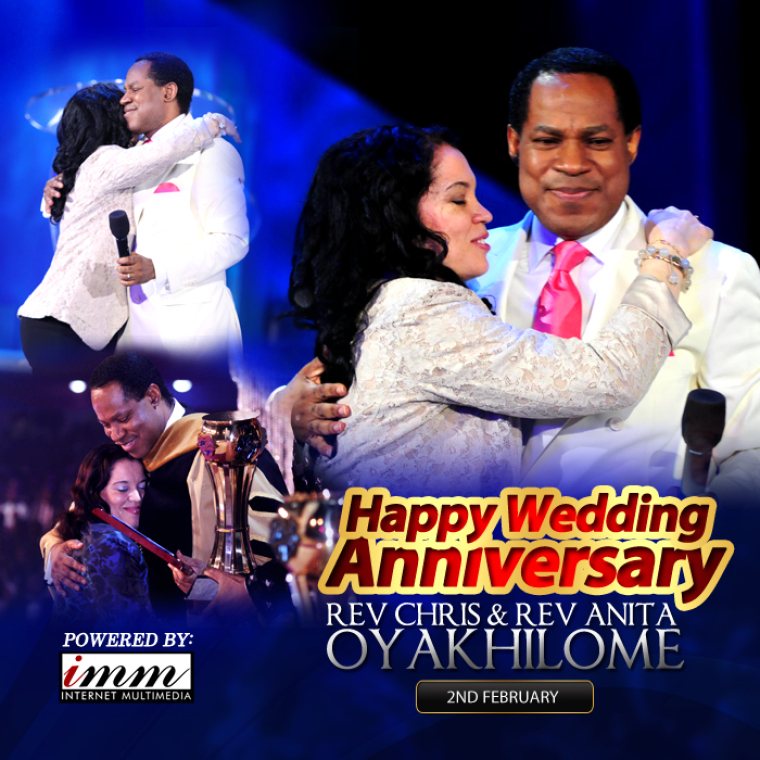 TheCable said he was served with the divorce papers on a recent trip to the U.K. while he was in his hotel room.
The revelation has sent shockwaves around the world among followers of the couple's ministry who had hoped that rumors of their split were untrue. It has also pitted followers loyal to either pastor Oyakhilome or his wife against each other.
"Is this the end of a marriage that once seemed so blissful? How did Chris and Anita let it get this bad? What happened to all the reason they both preached so passionately about? This divorce is heart wrenching, and ultimately painful. May God forgive them both," wrote Amnesty International volunteer and follower Thomas Okirika George on the Facebook page Where is Rev. Anita Oyakhilome?
The Facebook page that appears to be supportive of Anita Oyakhilomehas started in May, and has a community of nearly 5,000 members, some of whom have called for prayer for her husband.
The most recent post to the page on Aug. 20, alleged that Christ Embassy leadership had tried to silence the community and was only interested in maintaining the marriage between the couple for the sake of business.
"It is important for us to realize that Rev. Anita did not just leave, this is the move of the Spirit. There is no one else He could have moved in this way to cause a shaking for change. Plus, He could use her because she has never been a part of the evil. The Lord just separated her from the start and she gave herself to worshipping the Lord in Spirit and in truth from the start," the post asserted.
"When pastor Chris moved her and the children to the U.K. and seemed to separate himself from his family, little did he know that the Lord was going to use his unfair thoughts and actions for the good of Rev. Anita and all His children who the ministry have smartly and are still trying to smartly lead away from God. The wisdom of man can never match the wisdom of God," it continued.
Pastor Oyakhilome was then encouraged to come clean with his flock and repent.
"Dear pastor Chris, God is a merciful God. You know that. We still love you and will stand with you if you make the change. There is still time to make the required changes. You know very well the changes God needs you to make. Our thinking that the marriage is what needs fixing, is misplaced. The marriage breakdown is the result of the heart turned away from God. Turn your heart back to your first love and the restorer will restore all," the post advised.
In hindsight, a message by pastor Oyakhilome on Christian relationships posted to YouTube in 2012 could have been indicative of the power struggles he highlighted in his own marriage.
"… Then some of you are pastors' wives, I have a message for you too. Yeah because some of you are the first to resist your husband because you are his wife. That means you don't also know the anointing of God's spirit. You cannot oppose him in the meeting. You're all in the meeting. You don't agree, I don't agree … you must show it there. You have to be very careful. You have to be very, very careful," he warned.
"… Do you know the meaning of husband? I think some of you don't know. You think husband means the male partner in marriage. No, I think that's what you think, some of you … husband does not mean the male partner in a marriage," he declared to the audience. "Husband, means master. That's what it means. Not the male partner in a marriage."
"That's the reason there are problems between Christians and their marriage. I mean marriage in Christianity for most people is just a flop. Why? Because they don't agree with God's definition, they have theirs. They believe they are equal partners. A lot of times listen to two people who have just gotten married," he continued.
"When you say that you are marrying a man, you are coming under his authority. The Bible says the man is the head of the woman. So when you marry him you are coming under his authority. You are not authority sharers even though you are both heirs to the kingdom of God," he said.
The sparring couple has two daughters.