Christian Persecution Watchdog Group Hacked Same Day It Exposes Human Rights Violations in Turkey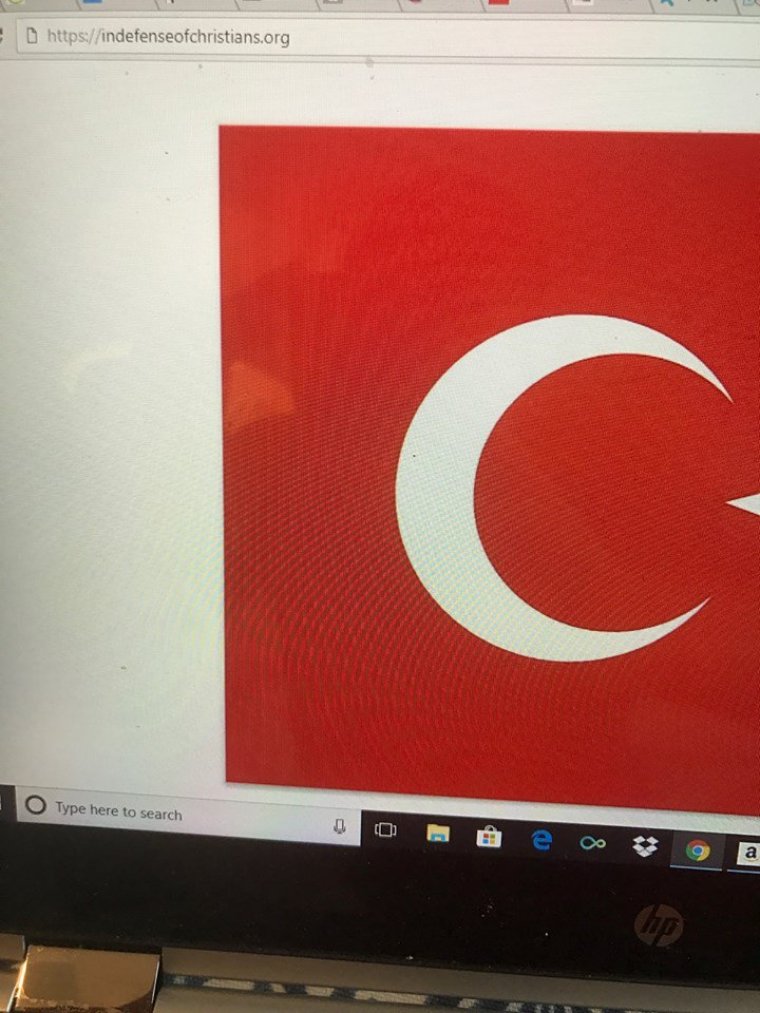 WASHINGTON — The United States-based persecution advocacy nonprofit In Defense of Christians says its website, employees' social media accounts and email accounts were hacked Thursday by someone they have good reason to believe was acting "for or on behalf of the Turkish government."
"Our website was taken down and a Turkish flag periodically appeared on the website for several hours while staff email accounts and private social media accounts were compromised and, in a few cases, altered," IDC Executive Director Philippe Nassif said during a news conference Friday at the organization's office.
"We find this behavior unacceptable and that it only further demonstrates Turkey's intolerance of freedom of speech and dissidence."
The cyber attack came the day after IDC, which was founded four years ago with the purpose of advocating for religious freedom in the Middle East, and two other rights groups hosted a Capitol Hill briefing focusing on the human rights violations being committed by the NATO ally. Two senators, Democrat Chris Coons of Delaware and Republican Thom Tillis of North Carolina spoke at the briefing, as well as experts on the region.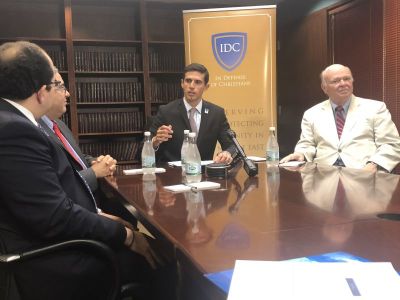 "The briefing specifically examined how President Recep Tayyip Erdoğan continues to deny genocide, freedom of speech, and jailing American citizens such as Pastor [Andrew] Brunson and other political dissidents, all while oppressing religious minorities," Nassif explained. "IDC condemns this petty cyber attack coming from a U.S. ally and NATO member. Unfortunately, this behavior reflects a pattern from the Turkish government as evidenced by the silencing of dissidents inside Turkey and the illegal attacks on American citizens last year who were demonstrating against Erdoğan in Washington, D.C."
According to IDC, it's website went down at about 10:30 a.m. Thursday. The worst of the attack occurred until about 12:30 p.m.
During that time, IDC content was replaced with the Turkish flag and at times, also played patriotic Turkish music. After working to restore the page through the afternoon, the website was fully restored at around 7 p.m. Thursday. However, Nassif said that they were still working to restore full online capabilities as the attack impacted the organization's email software.
According to Nassif, there was a bit of buildup in the week leading up to the Capitol Hill briefing and that IDC staff suspected something would happen.
"Many of the staff started receiving strange friend requests on Facebook and friend requests on LinkedIn from bizarre profiles of individuals, some of them had Turkish names and some didn't," he said. "It happened over the course of the week as we continued to promote the event on Capitol Hill."
Nassif also said that staff members received notifications in their email that someone was trying to login to their personal accounts from undisclosed locations.
"When I woke up and saw that happened, to a couple of us, we were concerned that something bigger was going to happen," he said. "By 10:30 a.m. yesterday morning, our website was down and all this stuff started to happen."
When asked how IDC can be certain that this act was carried about by agents acting on behalf of Turkey, he responded by saying that the organization didn't know if the attack came on authority from Turkish leadership or if it was disseminated "among the many actors that they have that support their policies."
"We are working with our web host to look into the trail that is left when these types of things happen," he said. "We hope to get more of that information later today."
Greg Stanton, the founder of Genocide Watch and research professor in Genocide Studies and Prevention at the George Mason University in Virginia, said during the news conference that the Genocide Watch website has also been attacked by Turkish agents in the past.
"Turkey and Turkish [actors] have also taken down our websites several times. They don't like us because we tell the truth," Stanton said. "The truth is that Turkey now has a genocidal government. It is a genocidal government; not just in denying the [past] genocide of Christians ... but also [now] conducting genocide against Kurds. The attack on Afrin [earlier this year] was very clearly genocidal."
Aram Hamparian, executive director of Armenian National Committee of America, said that his organization has researched such retaliatory actions by the Turkish government over the past few decades.
"All the roads and signals point back to Ankara as state-sponsored effort. In any given instance, there is likely a day or week or month of deniability but if you research it, time and again it leads back to either Turkish intelligence or Turkish foreign ministry," he said. "You can find that in de-classified documents, you can find that in WikiLeaks documents, you can find that in documents secured through congressional testimony and confirmation hearings."
Nassif said that IDC is going to gather all the information they can about the attack before they call on the U.S. government and its agencies to investigate.