Christian Counseling & Educational Foundation's David Powlison Has Stage 4 Pancreatic Cancer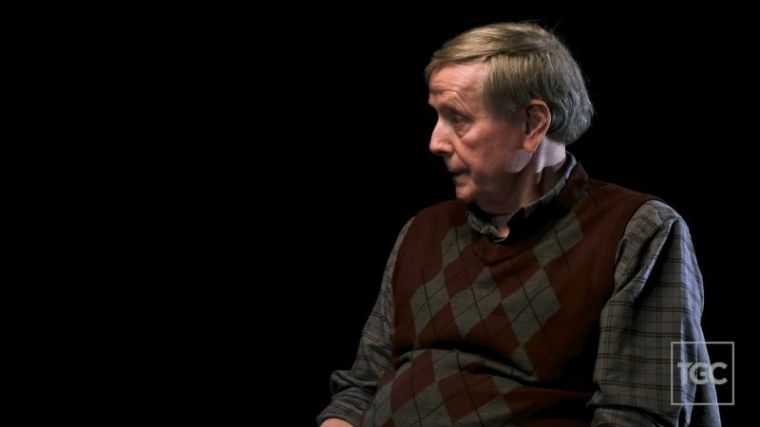 David Powlison, the executive director of the Christian Counseling & Educational Foundation, has revealed following major surgery that he has stage 4 pancreatic cancer.
"I am deeply thankful for your continuing prayers, expressions of support, and encouragement. I am now recuperating at home from a delicate, major surgery," Powlison wrote in an update on the CCEF website last week.
"The outcome proved to be very different from what my doctors hoped and expected. We all went into this surgery thinking it was a stage 1 operable tumor; mid-way through, the surgeon discovered that it is stage 4 pancreatic cancer. Needless to say, this is hard news. We are just beginning to process it," he added.
The senior editor of the Journal of Biblical Counseling said that he and his wife, Nan, are focusing on pain management and healing, seeking comfort in Jesus Christ.
"Next week's days will bring a different focus as we meet with our oncologist to begin discussing options and scenarios going forward," Powlison wrote.
"We are comforted by the liveliness of God's words to us. He is with us, as so many wise people have reminded us. We appreciate your prayers for our entire family, and the care and concern you have expressed for the staff at CCEF, and your prayers on their behalf as they continue our work in my absence."
CCEF, which was founded in 1968, says that it offers a tradition of pastoral care that dates back to the 1st century Church and the New Testament. It says that its Biblical-focused counseling services are new in their application, however, and seek to offer Scripture as a source for addressing people's problems in life.
The organization adds that emphasizing the centrality of the body of Christ is its "primary context for care and counseling."
One major topic that CCEF has been addressing is depression. Back in a 2013 interview with The Christian Post, neuropsychologist and CCEF faculty member Edward Welch described the condition as an absence of all things that are good.
"Think of all of the blessings from the Lord: weather, rain, food and fellowship," Welch told CP at the time. "The absence of anything good would be hell; and people use metaphors for hell to describe depression."
In another update earlier in November, before the surgery, Powlison wrote:
"I desire with all my heart that Psalm 112:6-7 will be formed at the very center of who Nan and I are individually and together. The sense of weakness and need is a gift from God. It makes us realize we need Him, we need all of His mercy to us, and we need people who love us. I'm grateful for your care, for CCEF and for me."
He added that his chief-of-staff, Jayne Clark, will serve as CCEF's acting executive director while he continues his recovery.